You're in a long forgotten castle, deep in a dark wood. 
The stones have cracked and crumbled, and your footsteps leave a trail through years of dust. Menacing vines and thorns hang over the ruins like a cloak. 
You've heard that, if the light is right, travelers who stumble upon it might glimpse the haunting, motionless figures inside. They whisper that the tallest tower contains a beautiful girl, the rose among the thorns, trapped in a death-like sleep from which only a foretold love may wake her.
They were right.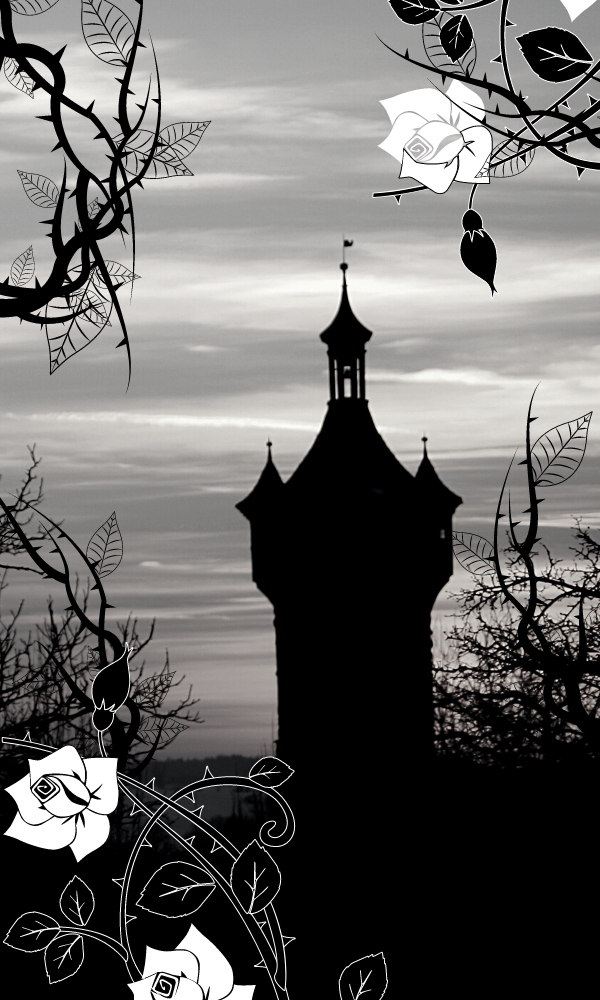 Sounds like the plot of a gothic novel, right?
But if you read closely, you might have recognized the contours of "Sleeping Beauty," a beloved and classic fairy tale.
The truth is, gothic tales and fairy tales are very closely related. Sometimes, they could pass for doubles, even twins. It's easy to think of fairy tales as frothy and light. As simple stories for children, tied up with the bow of a happy ending.
And sometimes they are. But sometimes, they are uncanny, spectral, even transgressive. 
And sometimes, they're decidedly gothic. 
In this course, you'll take a deep dive into the gothic mode and into fairy tales. You'll learn what they are, how they overlap, and how their dread glamour and magic feed each other. And you'll learn how they can ignite your own creative process.
Why are we talking about this now, you might be thinking? On the heels of courses like Rapunzel's Circle, which was all about finding hope and resilience, why this hard turn into something that might seem niche at best, gloomy at worst?
Honestly, part of it is because we absolutely love, love, love this topic. It's something we've spent years studying and obsessing over. We've wanted to teach a Carterhaugh course on this forever, and after the awful that 2020 has mostly been, we wanted to do something that makes us light up and cackle.
But the bigger, and more important, part is that the gothic fits 2020. Not because it's full of horrors (though there is that in common), but because, deep down, the gothic is about transgression. It's about subverting power. It's about shadows - but it asks us to think about why there are shadows, how to find beauty in them, and, when necessary, how to dispel them. 
The gothic is about grappling with the darkness and facing down monsters.
Just like fairy tales.
The Gates of Carterhaugh Are Open for:
GOTHIC FAIRY TALES
Please Note:
We are also going to ask that you purchase a book for this course - Beyond the Woods: Fairy Tales Retold edited by Paula Guran. This text can be found very cheaply used at various online retailers, including Amazon.
Our Modules:
Each week of the course will feature a deep dive into one of these four topics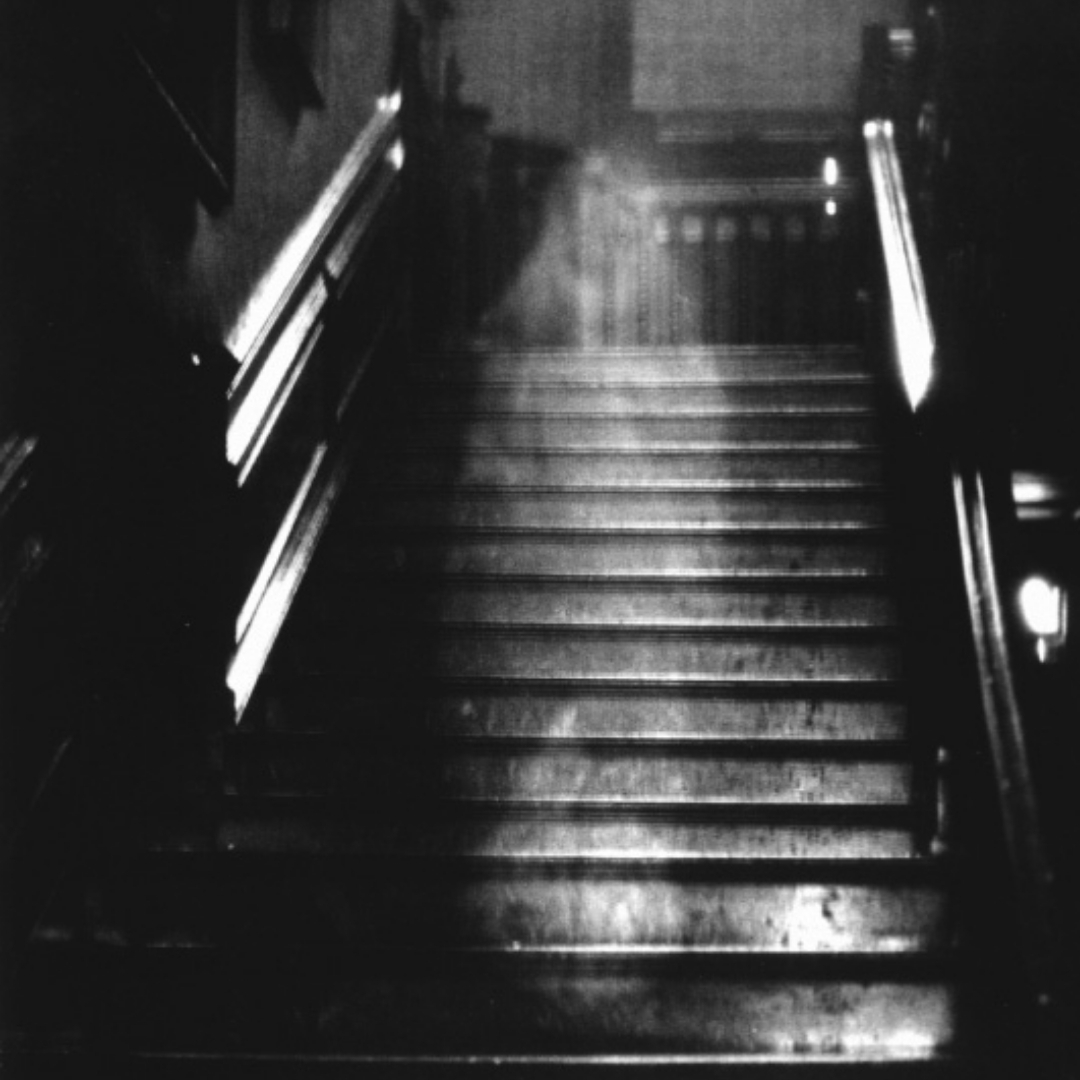 Ghosts
Melancholic or sinister? Protective or revenging? Ghosts ask us to consider our past and our future, weighing our choices and reexamining the realms of the possible. Using the fairy tale "Sleeping Beauty" as an anchor, we'll explore two classic fairy tales, a 19th-century ghost story, and a contemporary meditation of what it means to haunt.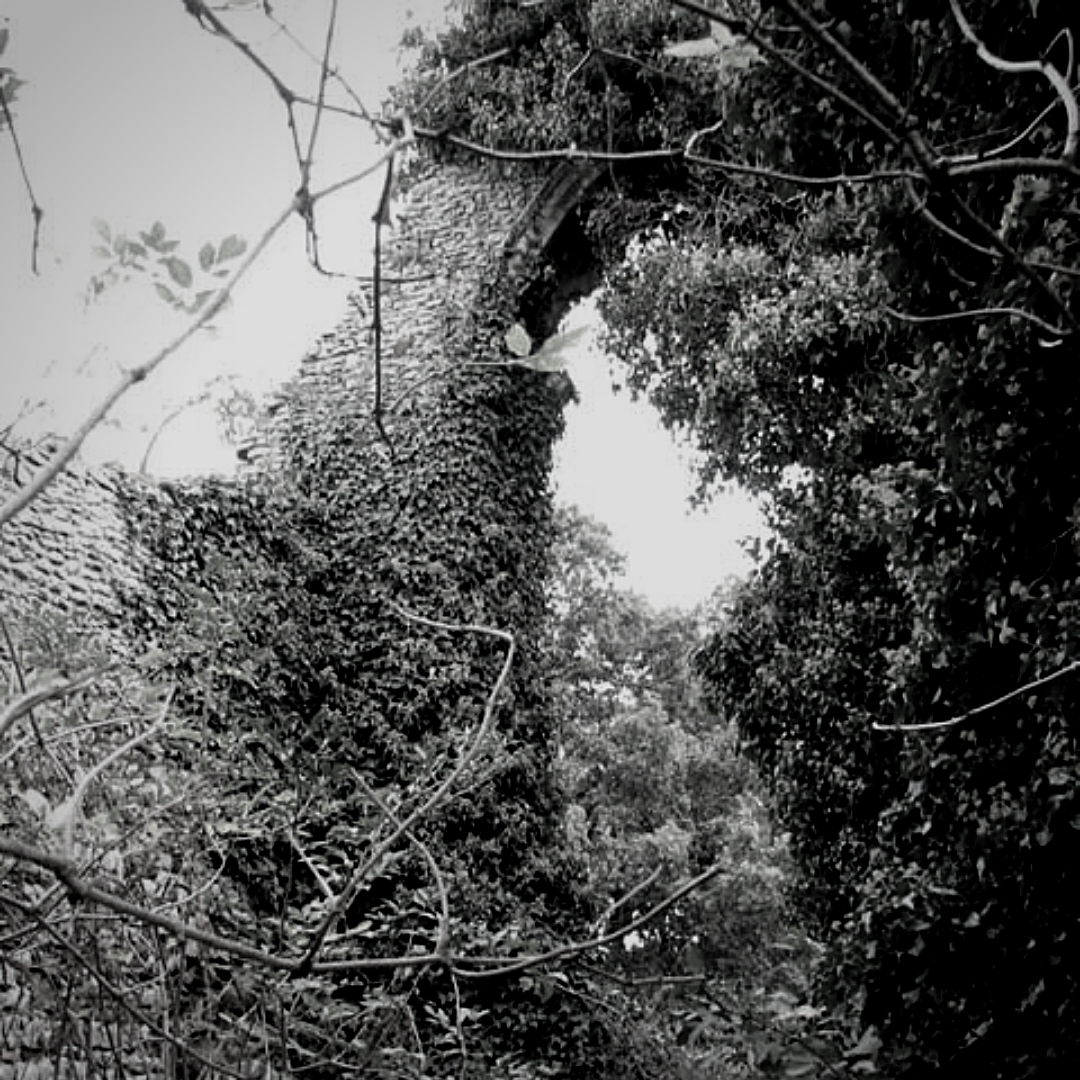 Nature's Revenge
The natural world has immense power - in tales and in our lives. And when we spurn it or tamper where we shouldn't, nature knows how to push back. Through classic tales, a poisonous 19th-century beauty, and a whole lot of uncanny wolves, we'll see how humanity is entwined with nature, beautifully, frighteningly.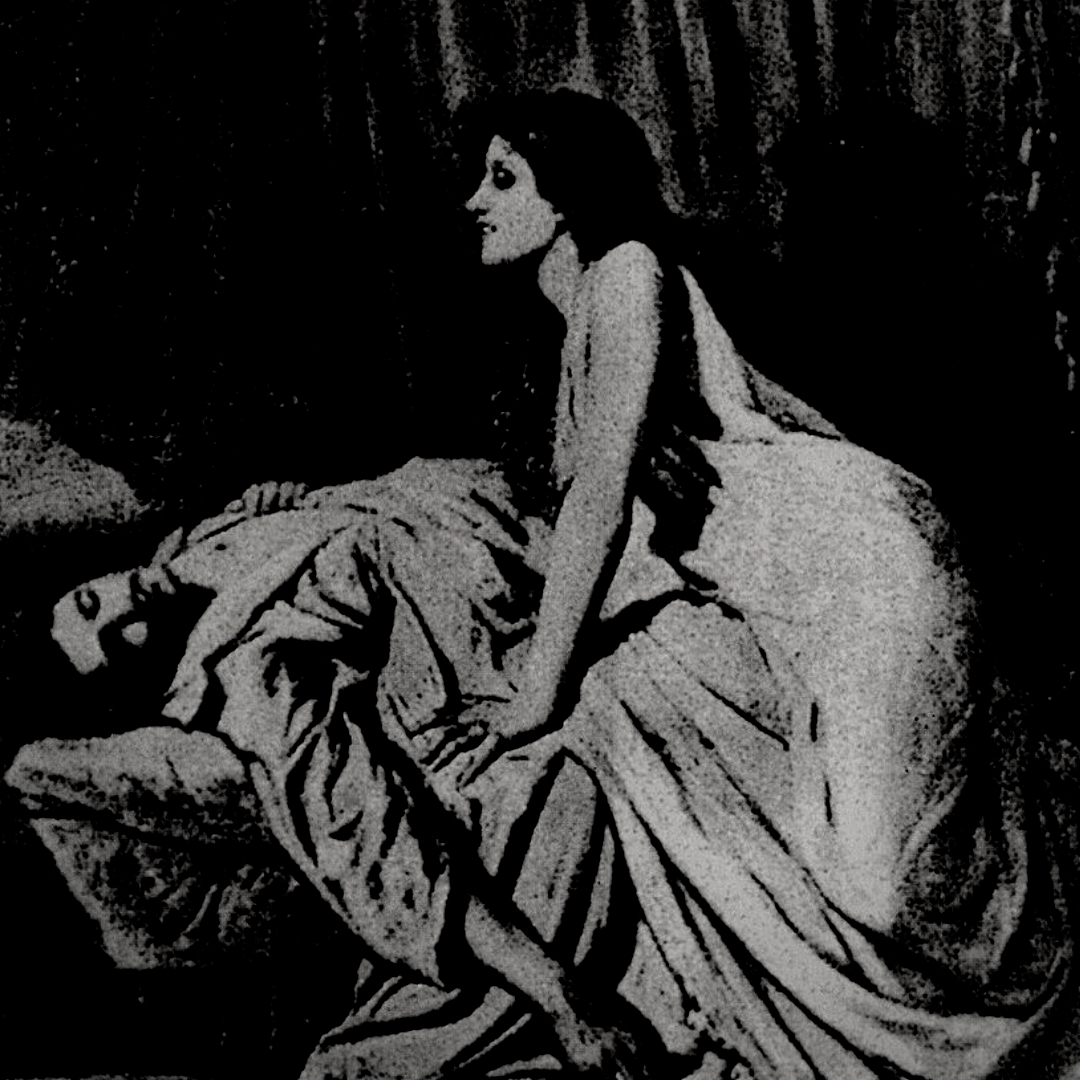 Vampires
What's more gothic than vampires? And they're not just staples of gothic novels - they're also lurking in some of our most beloved fairy tales. Vampires show us what we most fear…and what we most desire. They're creatures of contradiction, seductive and dangerous, incorruptible and corrupting, destruction and salvation. They show us how the darkness glimmers.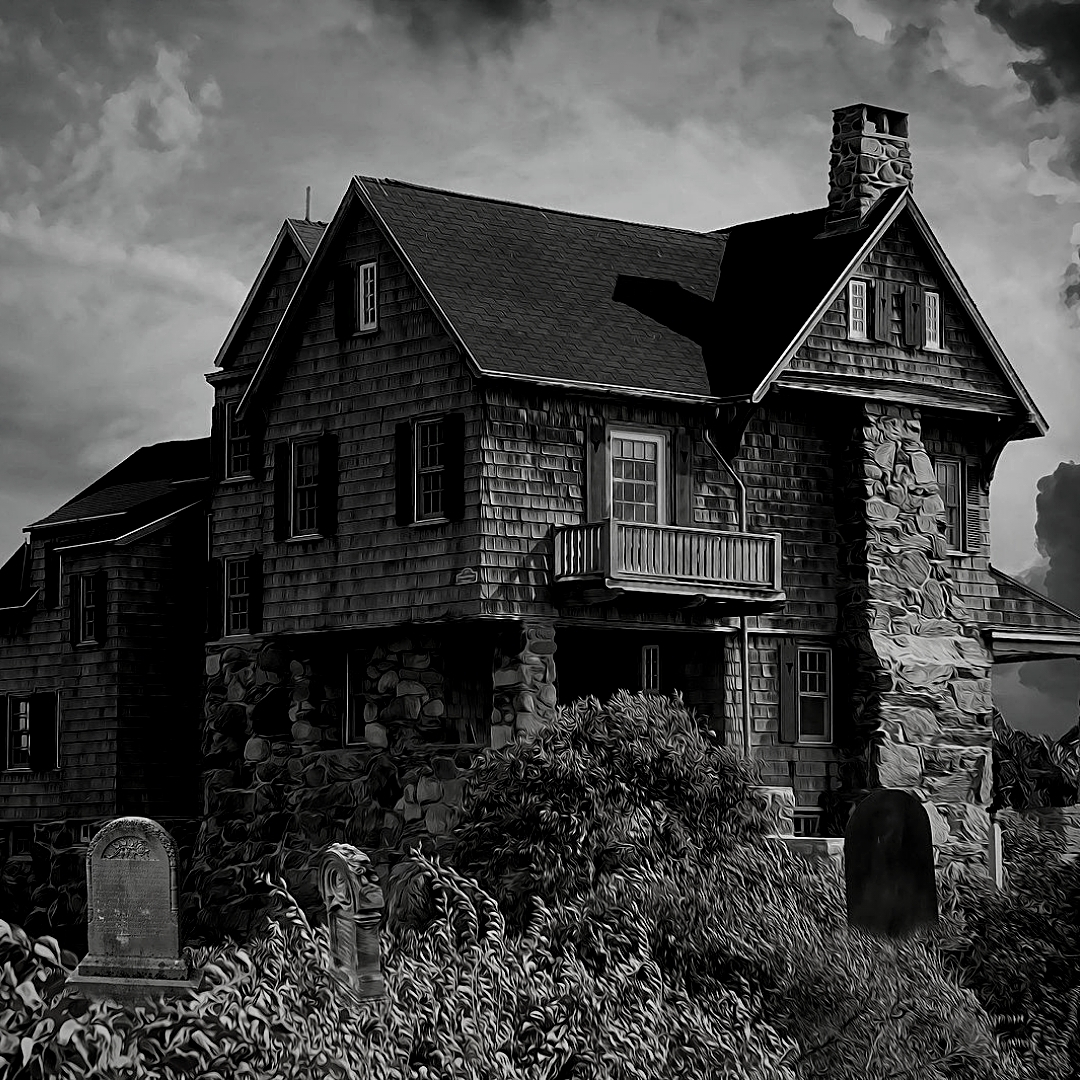 Haunted Houses
If the uncanny is when something familiar becomes strange, even threatening, then haunted houses are among the most uncanny places to haunt our imaginations. When sanctuary and shelter turn against you, and the very walls trouble your dreams, that's the ultimate threat to security and normalcy. This week, we'll explore what haunting means and how to survive it. 
Here's What's Included
Four LIVE video lectures with us that you can participate in live or watch later, as you please, during which we'll talk about the week's readings and check in with you! Our lectures and discussions are college-level… but definitely not snooze fests! During these live talks, we'll support you two-on-one, answering questions and diving deep into how the readings can help you re-story your week. These lectures will air every Wednesday at 7PM via Crowdcast. ($200 Per Live Event = An $800 Value!)

Two "Salons" - We're trying out something a bit different for this course: salons inspired by the French and German fairy tale writers! In these salons, the first on Saturday, November 21st and the second on Saturday, December 5th, we'll get together via Zoom and have a group chat about the stories, the Gothic, your own writing, theory, that movie you saw last night, and other fun things! We imagine this kind of like a fairy-tale slumber party with people who just GET IT. As a bonus, the wonderful Gypsy Thornton of the incomparable Once Upon a Blog will be our official salonniere/host for both events' activities - and she has some incredible things planned! (A $300 Value!)
One LIVE bonus video celebration with us after the four official weeks of the course have concluded! (A $100 Value!)
All course readings as PDFs and/or Links (aside from those in the required course book) - We always include ways to access the stories that star in our lectures, and we choose our stories with care. Some will be familiar and some will likely be wholly new to you, but they are all worth examining. Prepare to be fascinated and delighted with tales from all over the world in this CUSTOM collection made specifically for this course! (A $15 Value!) Please note that we are also asking you to purchase a book for this course, Paula Guran's edited collection Beyond the Woods: Fairy Tales Retold.
Discussion questions for learning and self-discovery - Even if you don't want to join the Facebook group, we'll make sure you have access to our discussion questions. These questions will help guide your reflections and determine how the folklore we discuss applies to your own journey and can help you achieve the results you're looking for. Plus, if you send your responses to us, we always reply with personal notes! (A $200 Value!)
Access to our private Facebook group just for members of "Gothic Fairy Tales" - While participation in the course Facebook group is optional, it really is one of the best parts of the course. We have an amazing community of kind, creative, and very smart students, and the discussions that unfold in this space are always a delight and incredibly supportive. In fact, we learn new things from our students every time! Plus, this is a great way to get contact with the outside world, whether you are feeling really isolated or you just really need to talk to someone who isn't in your immediate household. (At LEAST a $600 Value... But Honestly? Priceless.)
That's over $2000 in value… but you only pay $197!!
As you might have noticed, we're trying out something new this time and adding two Saturday "salons," which we're basically thinking of as fairy-tale parties where we can all hang out together, but also discuss, create, debate, and learn! Many beloved fairy tales started in the 17th-century salons of Paris... so who knows what might come out of ours! Each salon will have a theme - the first will be "The Past Haunting the Present" and the second will be "Monstrous Women." We're also thrilled to announce that the wonderful Gypsy Thornton of the incomparable Once Upon a Blog will be our official salonniere/host for both events' activities, and she has some incredible things planned!
Bio:
Gypsy Thornton has been obsessed with the serious study of fairy tales for over three decades and will never stop. Coming from a background in theater and performing arts, and many years making pixie dust in animation studios, she has largely been focusing on writing and arts education for the past fourteen years. Once Upon A Blog her "fairy tale news" site, active for well over a decade and focusing on the current and popular use of fairy tales all over the world, is mentioned is multiple books and papers, and in 2015 was added to the second edition of The Oxford Companion to Fairy Tales, edited by Jack Zipes. She's a bonafide night owl, loves trees, books, and dark drinks made from magic beans, talks to every animal she meets, dances with brooms, and prefers her fairy tales to have teeth. She/her.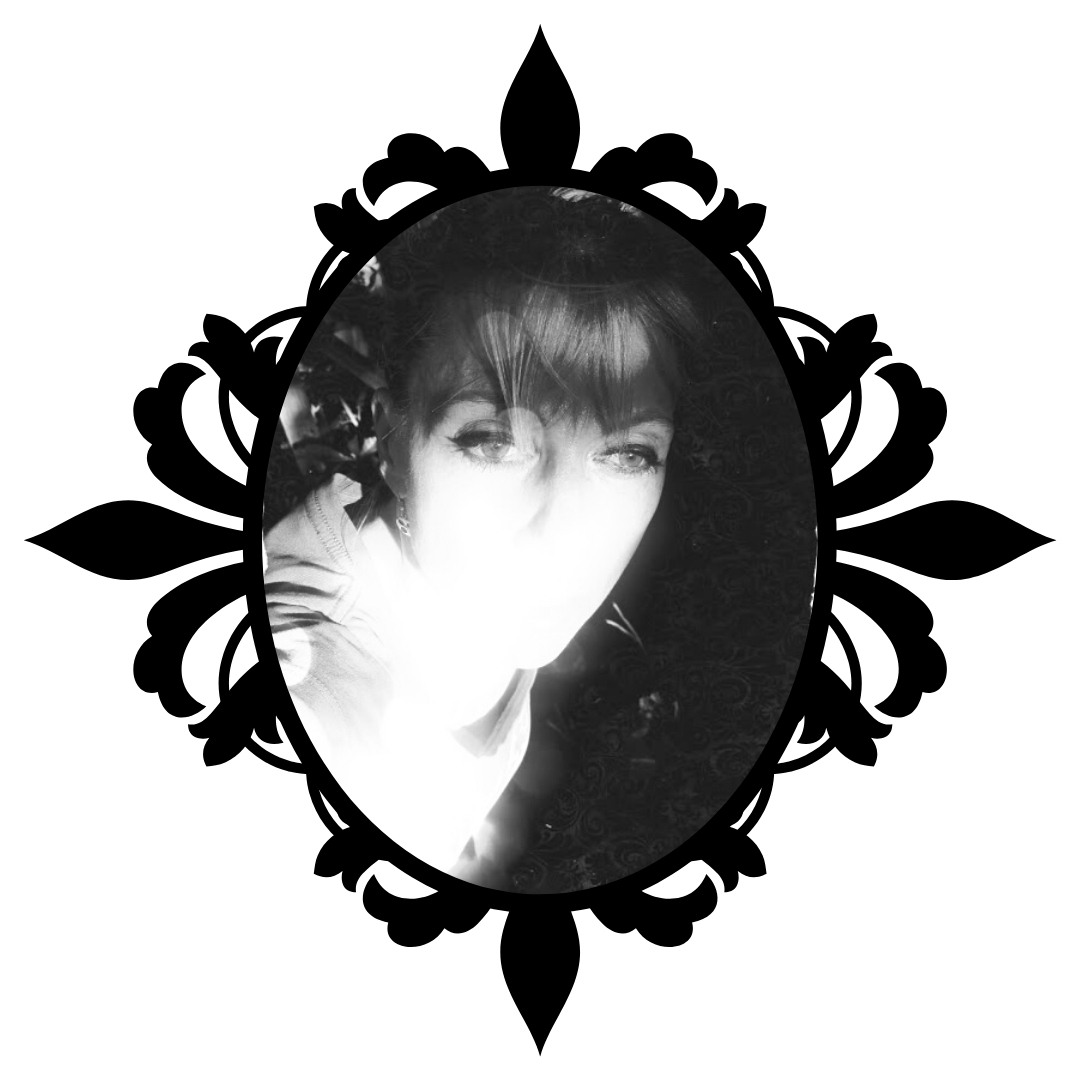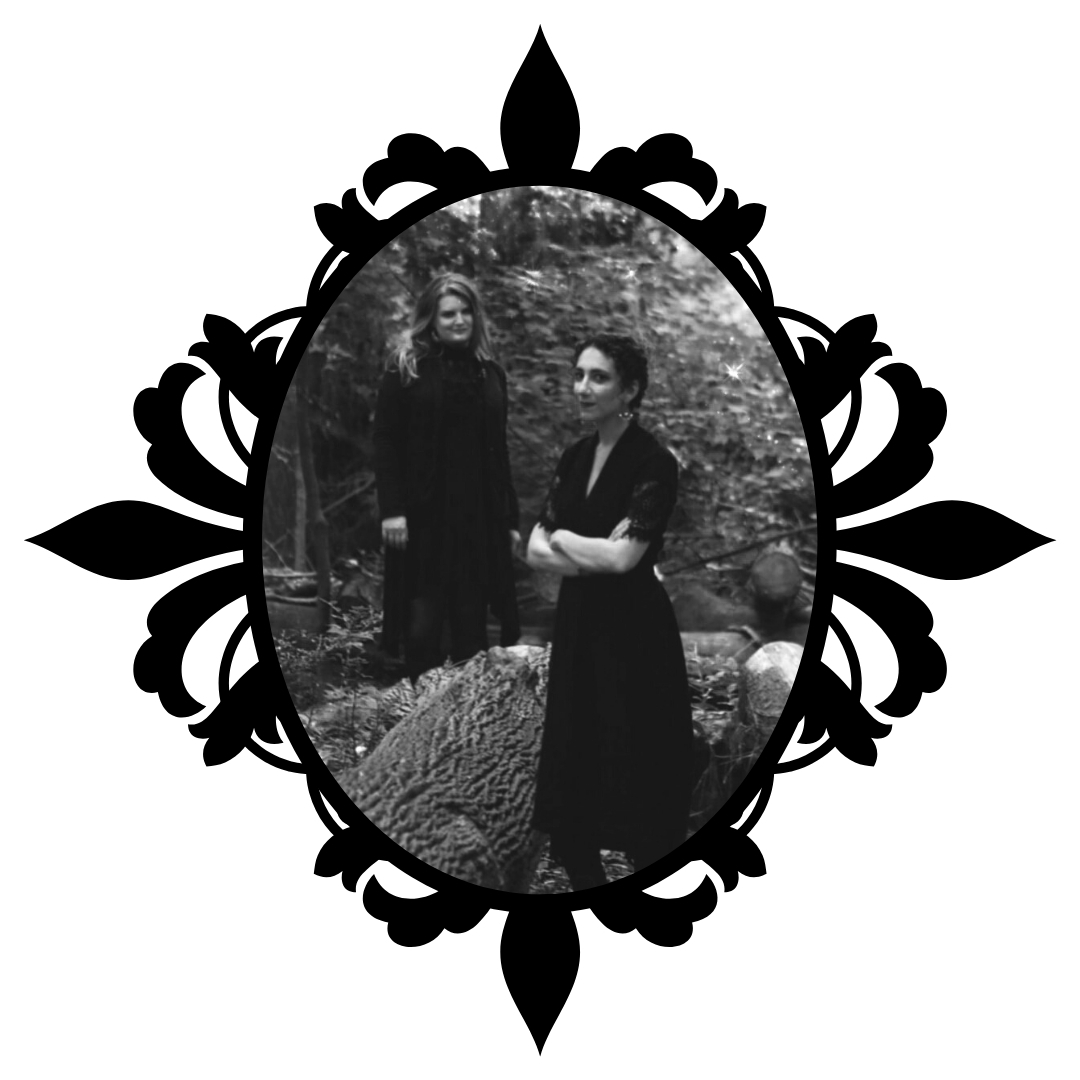 Your Teachers
We, Dr. Sara Cleto and Dr. Brittany Warman, are award-winning folklorists, teachers, and writers with a combined 26 years in higher education and over three dozen publications. Together, we founded The Carterhaugh School of Folklore and the Fantastic, teaching creative souls how to re-enchant their lives through folklore and fairy tales. In 2019, Carterhaugh won the Dorothy Howard Award from the American Folklore Society.
When we aren't teaching at Carterhaugh, we're scholars, writers and best friends who have published peer-reviewed articles, appeared on podcasts, sold stories and poems, written book introductions and encyclopedia entries, and written for magazines and blogs. (We've also been known to crush "Total Eclipse of the Heart" at karaoke.) We're regular writers for Enchanted Living Magazine, and we also deliver sold-out lectures at venues like the Profs & Pints series, the Maryland Renaissance Festival, the Contemporary American Theater Festival, and FaerieCon.
We love teaching. Our classes reflect the joy we get out of the strange and delightful world of folklore, so expect lots of gifs and terrible puns in our lectures. We'll occasionally make horrible faces at each other and laugh like drunken pixies… and we want you to join us!
Curious to see what our videos are like?
Check out this short clip from the first week of our course "Rapunzel's Circle I"!
[The audio/video quality is a little wonky - to get this clip onto this page, Brittany resorted to some very creative tech magic. You can expect clearer sound in our live lectures. In this clip, you can see us responding to our students in real-time. We're reading from the live chat that happens alongside each live video!]
FAQ
"Um, what exactly IS Carterhaugh?"

 - The Carterhaugh School of Folklore and the Fantastic is an award-winning online school dedicated to classes on fairy tales, folklore, and all things fantastic. It was created by Sara and Brittany in 2016 as a place for those who dreamed of elven battles while studying economics, those who have always sworn they could see ghosts, and those who longed for a school of magic to send them an unexpected acceptance letter. We aim to use our knowledge and passion for these subjects to share their wonder, solidify their importance in society, and spread a bit of magic into the world. Want to know more? 

Check out our recently updated "About" page by clicking here!
"When will I hear from you/get access to the first lesson?"

 - You will hear from us each week on Monday, for 4 weeks, starting November 9th, 2020 - we generally get things out by noon, but sometimes there are evil technology fairies! Rest assured that we'll keep you updated if that happens though. We will send an e-mail and post in the private Facebook group! You'll also get our live video lectures each Wednesday of those 4 weeks at 7PM and our salons on Saturday, November 21st and Saturday, December 5th!
"What if I can't look at any of the materials that day / can't come to the live lecture?"

 - You do NOT have to watch the videos on any specific date – they are yours to view whenever is best for you! This is one of the many reasons why online courses work so well – they can fit everyone's schedule :). The replays of each live lecture will remain up throughout the course, so you can catch up whenever you'd like!
"I'm trying to work from home, my kids are out of school and bored all the time, and I'm walking my dog like ten times a day to keep from losing my mind - I don't have time for a course!"

 - We totally get this, everyone's lives have been turned completely upside down right now! That's why we've tried to make this course as little of a burden as possible. There are no complicated assignments or long readings here, and there are no huge projects. We want this to be a space where you can reconnect to the magic inside you whether you have 10 minutes a day or 2 hours a day to devote to it.
"I'm just a folklore fan. I don't want to ruin my enjoyment with a bunch of academic stuff."

 - We are the last people in the WORLD who would ruin your enjoyment of fairy tales!! Believe us, we're just as passionate about the beauty and wonder of these tales, and we know that part of that wonder lies in their mystery. We will never tell you what a tale "means." These tales are meant to be explored, meant to inspire personal meaning. We'll give you folkloric history, and how the tales have been interpreted in the past, and add a twist of Gothic flavor, but we'll never tell you what you "have to" believe about any folkloric story and we're CERTAINLY not the kind of professors who are gleeful about "ruining" fairy tales for people!
"Guys, I love this, but money is SO tight right now…."

 - We understand this feel so hard. Money is tight for so many. This is why we've made this 4 module course as affordable as possible AND packed in all the enchantment, gothic glamour, stories, and community you crave right now. We're also offering three different payment plans (and an early bird deal!) to help you find an option that works. Our school is an investment, and it's one that you deserve - we know our community and the magic we make together is worth it, and we would love for you to join us.
"I hate Facebook. Do I HAVE to participate?"

 - The private Facebook group is really how the course community comes together. Discussion is incredibly active, people are always extraordinarily kind, and it's seriously like no other discussion form we have ever seen. So while it is absolutely not required, it really does add to your enjoyment of the course if you participate there! We've had students make fake names just for our courses before though, so you don't have to embrace all of Facebook to be a part of our private group! All of this said, if you really, really don't want to be a part of Facebook in any way, you are free to simply enjoy the community in the live lectures, and talk to us one-on-one via e-mail if you have any questions, want to respond to discussion questions, or have any other thoughts you want to share!
As always, if you have additional questions at any time, don't hesitate to get in touch with us at [email protected]!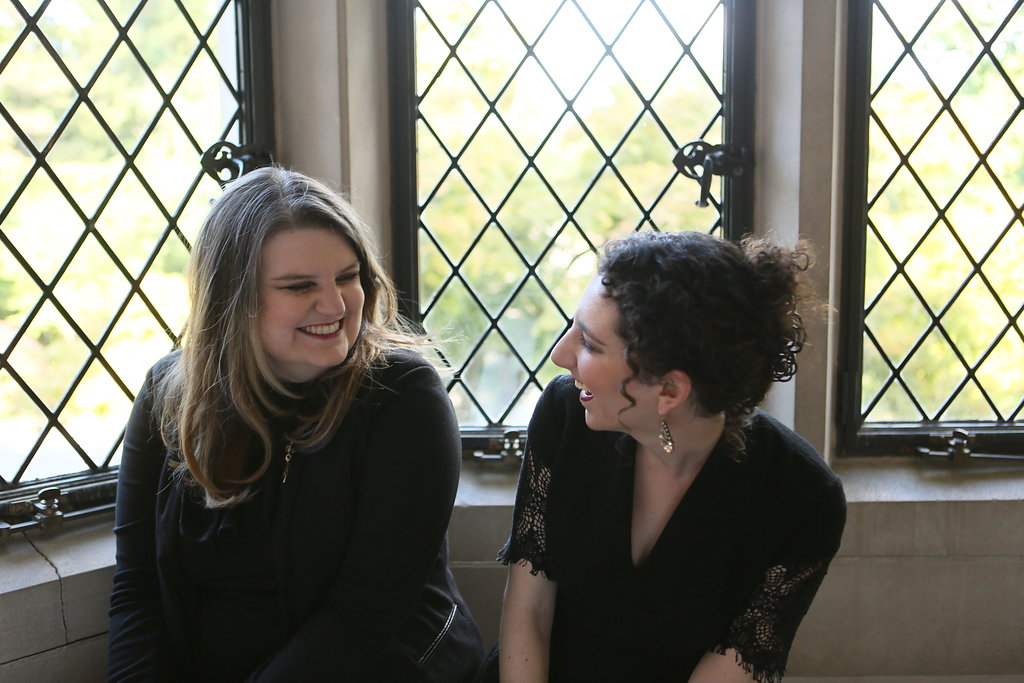 Okay, time for some real talk
Our community - the students and friends and magic seekers that have found their way into our courses - have been the biggest surprise and the best part of Carterhaugh. It's not something we anticipated, but it's not an exaggeration to say that it's why we're still here, teaching courses online in a job that's better than anything we could have imagined. It's because of YOU.
If you want connection, if you want to hang out and learn in a low-key way with other wonderful people, this community is for you. If you love fairy tales, and you're looking for others who are enthusiastic, creative, imaginative, and kind, welcome home. 
Carterhaugh grew from our love of fairy tales and our own friendship with each other. Carterhaugh is still here and thriving because of the what came after: our community.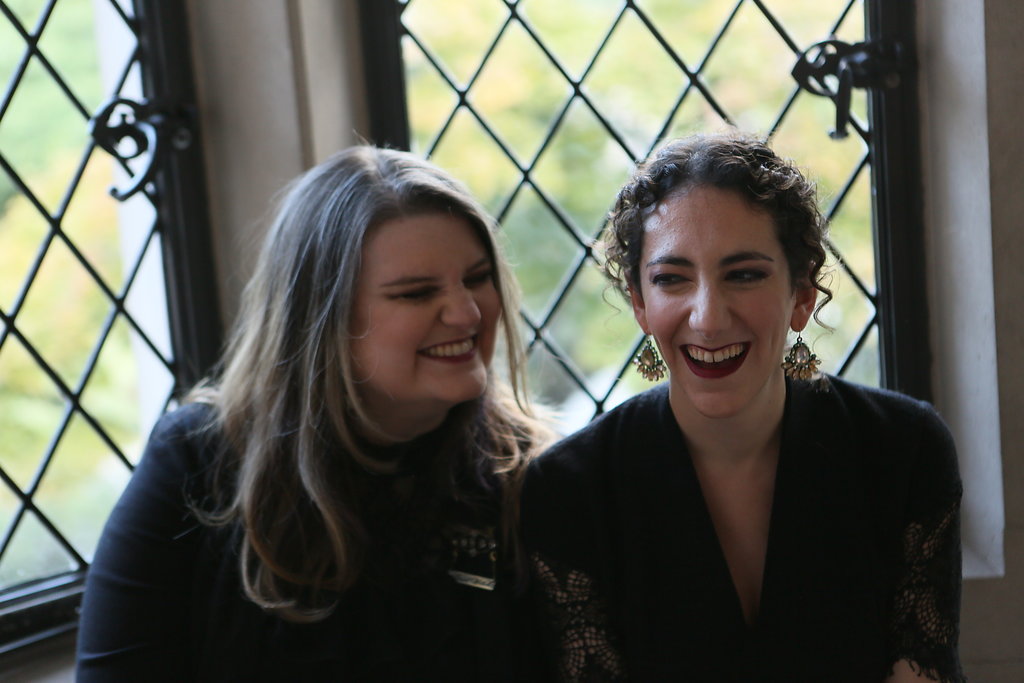 Also?
We are feminists and disability scholars who support the LGBTQ+ community and believe that Black lives matter.
Period.
The gates of Carterhaugh are open...

Please Note:
We are also going to ask that you purchase a book for this course - Beyond the Woods: Fairy Tales Retold edited by Paula Guran. This text can be found very cheaply used at various online retailers, including Amazon.
If You've Read This Far...
If you've read this far, clearly something about our school resonates for you. You feel it in your spirit.
You can be the magical soul you want to be. Art and stories can help you get there - yes, even the spooky ones.
Join us at Carterhaugh - you won't regret it.