Want to Enroll in BOTH of Our Witchy Courses for an Even MORE Epic Discount?
(PLUS BONUSES??)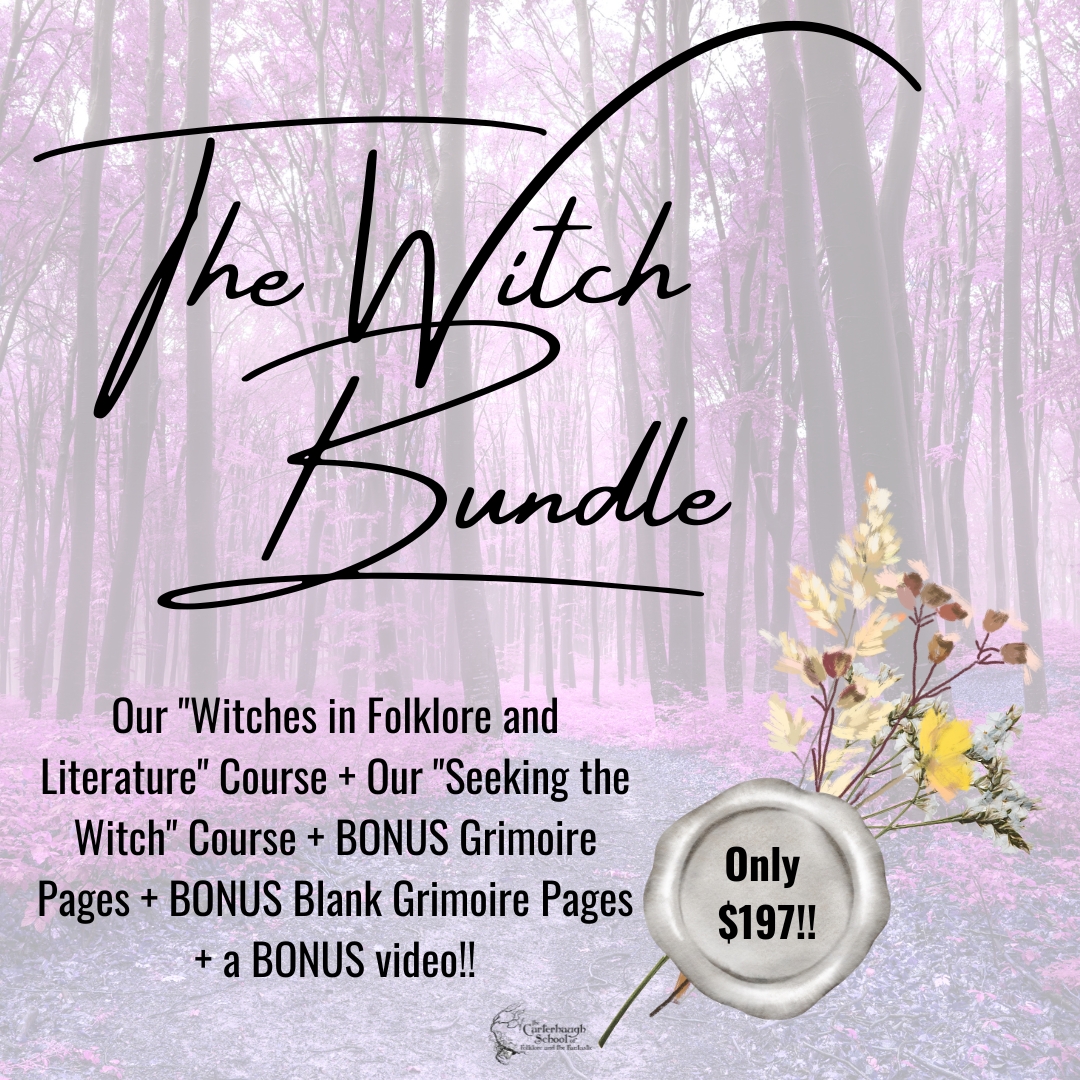 Get both Witches in Folklore and Literature AND Seeking the Witch for $197! 

Plus some pretty sweet bonuses. You'll get two brand-new grimoire pages all about witches, plus a handful of beautiful blank pages perfect for note taking. 
You'll also get exclusive access to a brand-new bonus video. We discuss why witches are so culturally powerful and divisive, plus we reflect on why so much policing and gatekeeping can occur around the word "witch." 
Sign up for both courses, the new grimoire pages, and the bonus video right here!
Please Note:
These courses are about witches in folklore - how witches have been used and claimed in different cultural contexts and how they appear in literature. This is not an instructional course about Wicca or spiritual practice - though people of all faiths are very welcome!