You're studying in a haunted library with ghosts. A stack of books sits on the desk in front of you, and your hands are gloved in ink and dust.
Rain patters against the thick glass windows, and delicate piano music carries through the stacks.
No matter how hard you search, you can't find the piano.
The walls are heavy with art. 
There's a portrait across from your desk that is aging faster than you do.
Around a corner hangs a photograph of a house. The shadows across its lawn change according to its own internal logic, irrespective of the daylight fading in the library.
The girl who sits at the desk across from you has fingertips covered in paint. You used to worry about her leaving smears of marigold and plum across the pages of her books, but lately you've noticed that when she places her books in the return cart, their bindings are always gray, no matter what color they were when she took them off the shelves.
Dust and secrets mingle in the air. You can taste them with each breath.
You should run, you think. Leave this place and its secrets on the walls, on the shelves, in the air.
But instead you press your fingers to the gilt edge of the portrait. When you look at the face painted there, you notice for the first time that it's smiling at you.
In this course, you'll take a deep dive into the uncanny, the Gothic, folklore, and art. You'll learn what they are, how they overlap, and how their modes and magic feed each other. And you'll learn how they can ignite your own creative process through writing, visual art, storytelling, and more.
Why are we talking about this now, you might be thinking? On the heels of courses like "Rapunzel's Circle: Fairy Tales and Burnout," which was all about hope and resilience and practicality, why this hard turn into something that might seem niche at best, gloomy at worst?
Part of it is simply that it's our dream course, and we just really want to teach it! These are topics we've spent years studying and obsessing over. And honestly, we had so much fun (and had such great feedback from you) on our "Gothic Fairy Tales" and "Monstrous Women" courses that we decided to complete the triptych, as it were.
But the bigger, and more important, part is that the gothic and the uncanny can help us understand the world we live in. Not because it's full of horrors (though there's plenty of that), but because, deep down, these modes are about transgression and subverting power. They're about shadows, how to find beauty in them, and, when necessary, how to dispel them. 
Even more than that, art and folklore are about making meaning, even (especially) in troubled times.
Also? We've apparently made it our mission in life to extend Halloween goodness into November. One month isn't enough, and that's a hill we are prepared to die on.
The Gates of Carterhaugh Are Open for:
HAUNTED ART
Our Modules:
Each week of the course will feature a deep dive into one of these four topics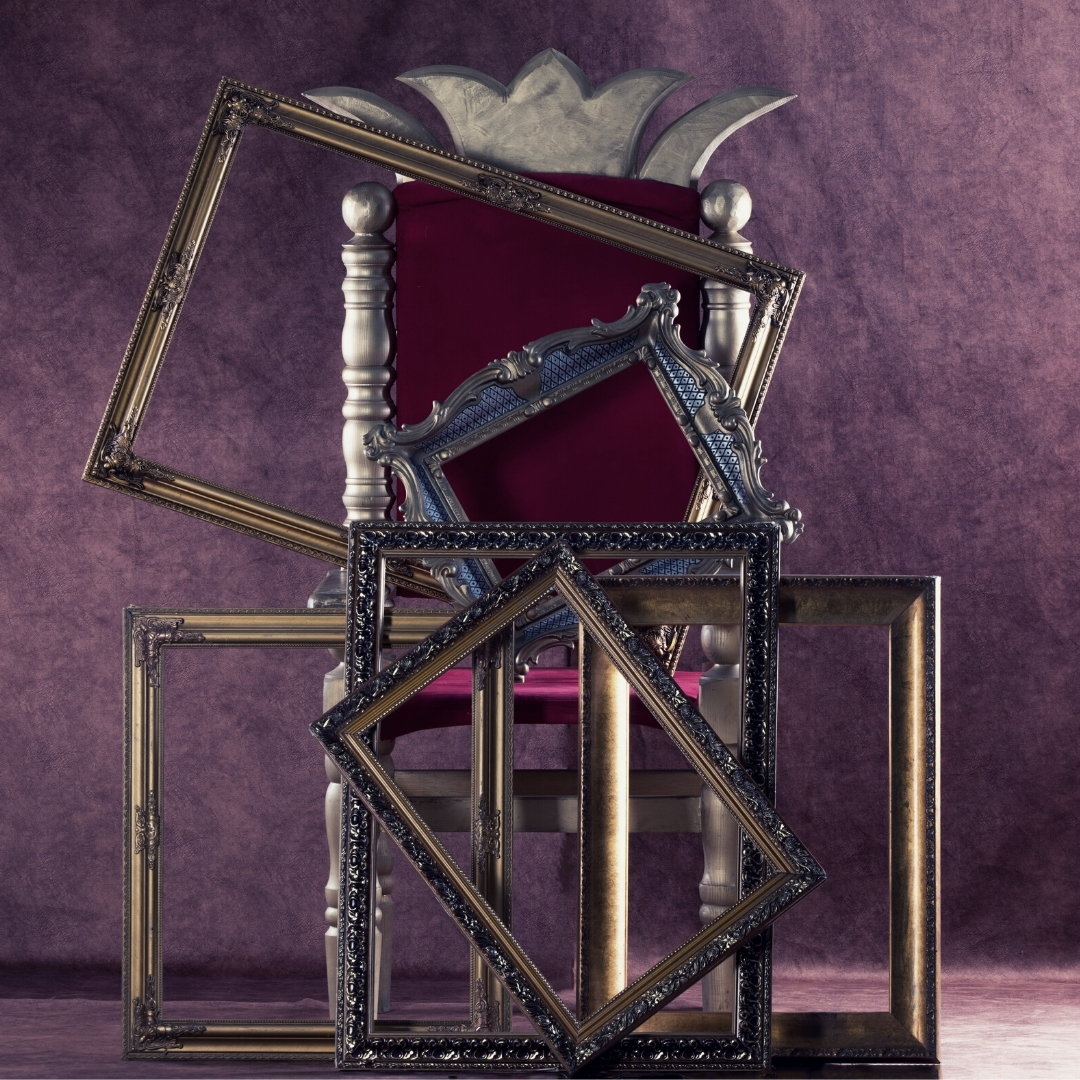 Folklore, Art, & the Fantastic
If folklore is how people make meaning and communicate creatively, then art is always indebted to folklore. We'll discuss how the lines between love, lust, and art can blur in fairylore and myth, and explore the dark side of artistic inspiration and aesthetic attraction.
What happens when the boundaries blur between art and reality - when your painting comes to life...or you need your paint to stay alive? This week, we explore how painting can capture life and even give uncanny life.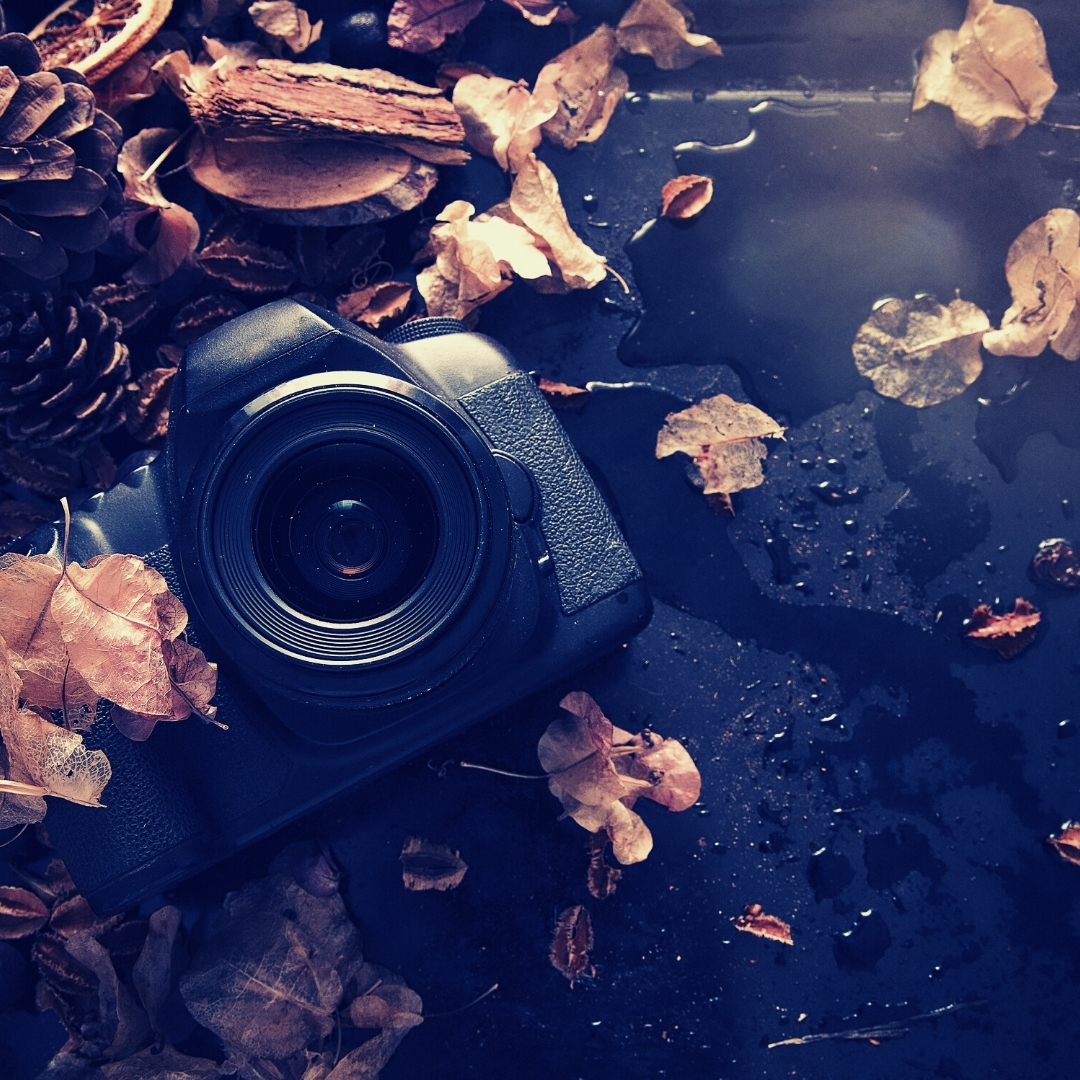 Photography & Material Culture
A picture is worth a thousand words...and a banquet of emotion for hungry eyes. And the things we make can have appetites of their own. From origami to dolls to photographs, we'll see how what we make can haunt us.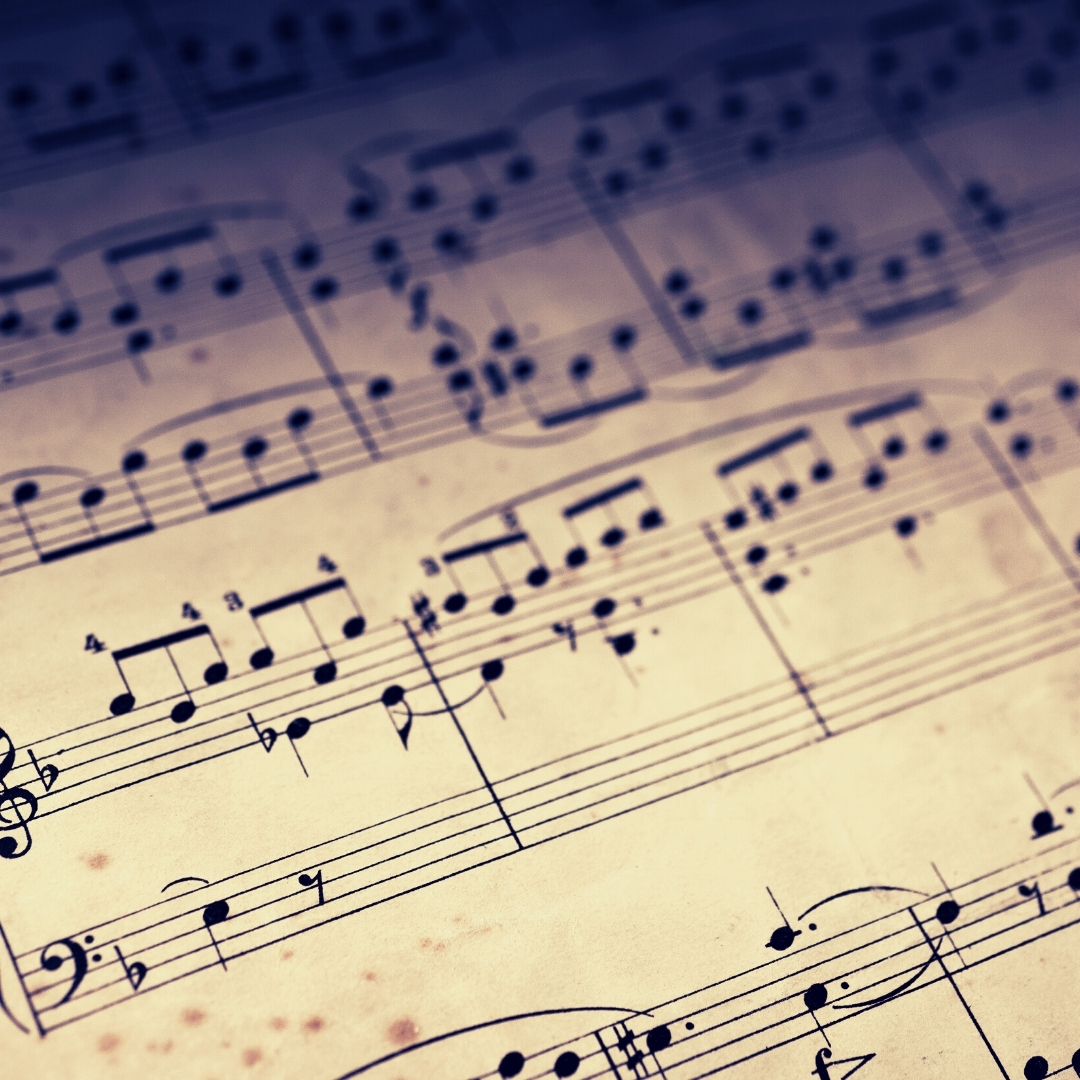 Music can lull, inspire, and galvinize us...and it can convince us to do all manner of things that we never intended. From Orpheus's songs to the music of the night to the strains of fairy music, we'll explore how music can be a conduit to the otherworldly and reshape our emotions...and even our actions.
Here's What's Included
Four LIVE video lectures with us that you can participate in live or watch later, as you please, during which we'll talk about the week's readings and check in with you! Our lectures and discussions are college-level… but definitely not snooze fests! During these live talks, we'll support you two-on-one, answering questions and diving deep into how the readings can help you re-story your week. These lectures will air every Tuesday at 7PM ET via Crowdcast - November 2nd, 9th, 16th, and 23rd ($200 Per Live Event = An $800 Value!)
One LIVE bonus video celebration with us after the four official weeks of the course have concluded! This will take place on December 1st at 7PM ET on Crowdcast (A $100 Value!)
All course readings as PDFs and/or Links - We always include ways to access the stories that star in our lectures, and we choose our stories with care. Some will be familiar and some will likely be wholly new to you, but they are all worth examining. Prepare to be fascinated and delighted with tales from all over the world in this CUSTOM collection made specifically for this course! (A $15 Value!)
Discussion questions for learning and self-discovery - Even if you don't want to join the Facebook group, we'll make sure you have access to our discussion questions. These questions will help guide your reflections and determine how the folklore we discuss applies to your own journey and can help you achieve the results you're looking for. (A $200 Value!)
Access to our private Facebook group just for members of "Haunted Art" - While participation in the course Facebook group is optional, it really is one of the best parts of the course. We have an amazing community of kind, creative, and very smart students, and the discussions that unfold in this space are always a delight and incredibly supportive. In fact, we learn new things from our students every time! (At LEAST a $600 Value... But Honestly? Priceless.)
That's over $1700 in value… but you only pay $197!!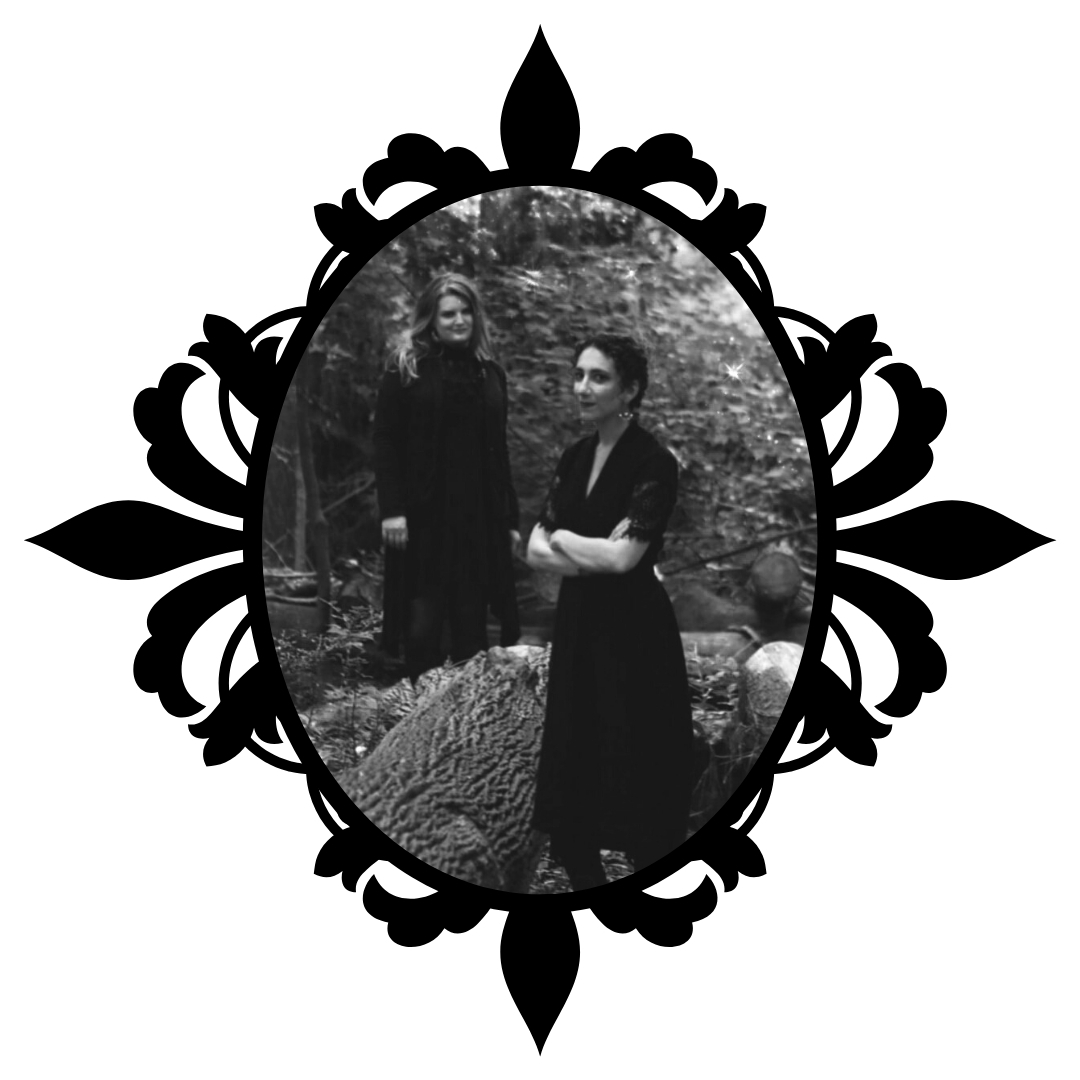 Your Teachers
We, Dr. Sara Cleto and Dr. Brittany Warman, are award-winning folklorists, teachers, and writers with a combined 26 years in higher education and over three dozen publications. Together, we founded The Carterhaugh School of Folklore and the Fantastic, teaching creative souls how to re-enchant their lives through folklore and fairy tales. In 2019, Carterhaugh won the Dorothy Howard Award from the American Folklore Society.
When we aren't teaching at Carterhaugh, we're scholars, writers and best friends who have published peer-reviewed articles, appeared on podcasts, sold stories and poems, written book introductions and encyclopedia entries, and written for magazines and blogs. (We've also been known to crush "Total Eclipse of the Heart" at karaoke.) We're regular writers for Enchanted Living Magazine, and we also deliver sold-out lectures at venues like the Smithsonian, the Library of Congress, the Profs & Pints series, the Maryland Renaissance Festival, the Contemporary American Theater Festival, and FaerieCon.
We love teaching. Our classes reflect the joy we get out of the strange and delightful world of folklore, so expect lots of gifs and terrible puns in our lectures. We'll occasionally make horrible faces at each other and laugh like drunken pixies… and we want you to join us!
Curious to see what our videos are like?
Check out this short clip from the first week of our course "Rapunzel's Circle I"!
[The audio/video quality is a little wonky - to get this clip onto this page, Brittany resorted to some very creative tech magic. You can expect clearer sound in our live lectures. In this clip, you can see us responding to our students in real-time. We're reading from the live chat that happens alongside each live video!]
FAQ
"Um, what exactly IS Carterhaugh?"

 - The Carterhaugh School of Folklore and the Fantastic is an award-winning online school dedicated to classes on fairy tales, folklore, and all things fantastic. It was created by Sara and Brittany in 2016 as a place for those who dreamed of elven battles while studying economics, those who have always sworn they could see ghosts, and those who longed for a school of magic to send them an unexpected acceptance letter. We aim to use our knowledge and passion for these subjects to share their wonder, solidify their importance in society, and spread a bit of magic into the world. Want to know more? 

Check out our "About" page by clicking here!
"When will I hear from you/get access to the first lesson?"

 - You will hear from us each week on Saturday, for 4 weeks, starting October 30th, 2021 - we generally get things out by noon, but sometimes there are evil technology fairies! Rest assured that we'll keep you updated if that happens though. We will send an e-mail and post in the private Facebook group! You'll also get our live video lectures each Tuesday of those 4 weeks at 7PM ET!
"What if I can't look at any of the materials that day / can't come to the live lecture?"

 - You do NOT have to watch the videos on any specific date – they are yours to view whenever is best for you! This is one of the many reasons why online courses work so well – they can fit everyone's schedule :). The replays of each live lecture will remain up throughout the course, so you can catch up whenever you'd like!
"I'm just a folklore fan. I don't want to ruin my enjoyment with a bunch of academic stuff."

 - We are the last people in the WORLD who would ruin your enjoyment of folklore and literature!! Believe us, we're just as passionate about the beauty and wonder of these tales, and we know that part of that wonder lies in their mystery. We will never tell you what a tale "means." These tales are meant to be explored, meant to inspire personal meaning. We'll give you folkloric history, and how the tales have been interpreted in the past, and add a twist of Gothic flavor, but we'll never tell you what you "have to" believe about any folkloric story and we're CERTAINLY not the kind of professors who are gleeful about "ruining" folklore for people!
"Guys, I love this, but money is SO tight right now…."

 - We understand this feel so hard. Money is tight for so many. This is why we've made this 4 module course as affordable as possible AND packed in all the enchantment, gothic glamour, stories, and community you crave right now. We're also offering three different payment plans (and an early bird deal!) to help you find an option that works. Our school is an investment, and it's one that you deserve - we know our community and the magic we make together is worth it, and we would love for you to join us.
"I hate Facebook. Do I HAVE to participate?"

 - The private Facebook group is really how the course community comes together. Discussion is incredibly active, people are always extraordinarily kind, and it's seriously like no other discussion form we have ever seen. So while it is absolutely not required, it really does add to your enjoyment of the course if you participate there! We've had students make fake names just for our courses before though, so you don't have to embrace all of Facebook to be a part of our private group! All of this said, if you really, really don't want to be a part of Facebook in any way, you are free to simply enjoy the community in the live lectures, and talk to us one-on-one via e-mail if you have any questions, want to respond to discussion questions, or have any other thoughts you want to share!
As always, if you have additional questions at any time, don't hesitate to get in touch with us at [email protected]!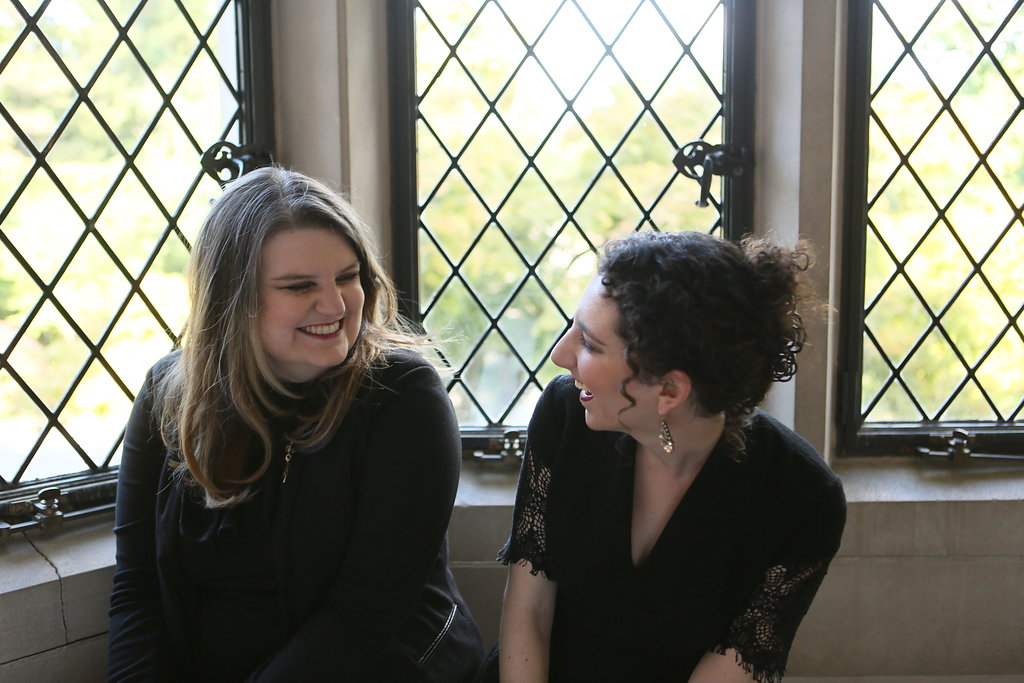 Okay, time for some real talk
Our community - the students and friends and magic seekers that have found their way into our courses - have been the biggest surprise and the best part of Carterhaugh. It's not something we anticipated, but it's not an exaggeration to say that it's why we're still here, teaching courses online in a job that's better than anything we could have imagined. It's because of YOU.
If you want connection, if you want to hang out and learn in a low-key way with other wonderful people, this community is for you. If you love fairy tales, and you're looking for others who are enthusiastic, creative, imaginative, and kind, welcome home. 
Carterhaugh grew from our love of fairy tales and our own friendship with each other. Carterhaugh is still here and thriving because of the what came after: our community.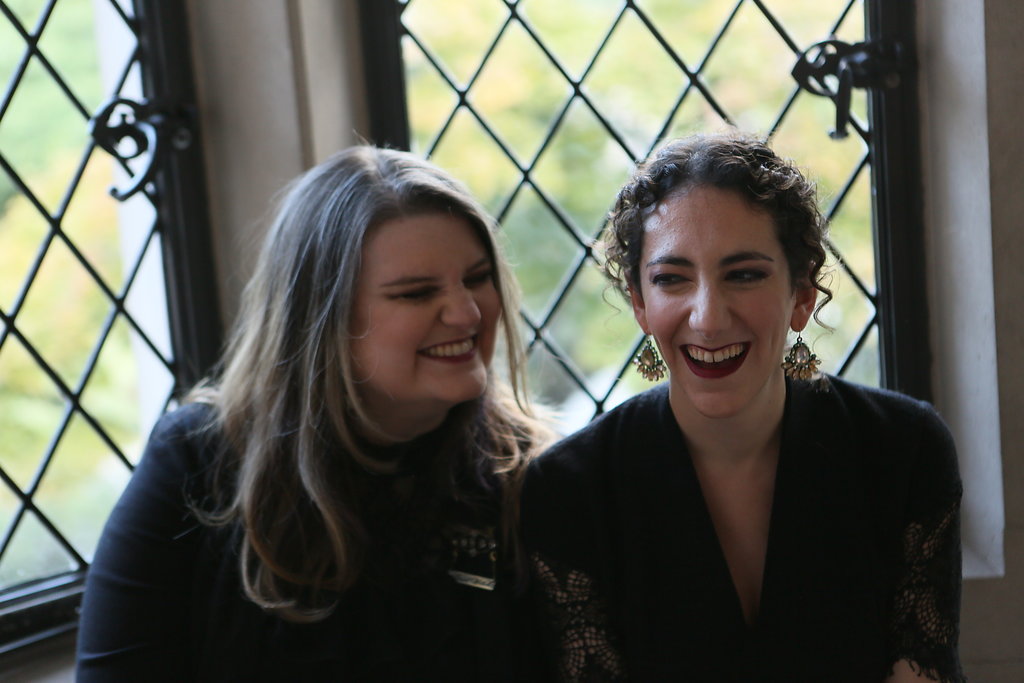 Also?
We are feminists and disability scholars who support the LGBTQ+ community and believe that Black lives matter.
Period.
The gates of Carterhaugh are open...

If You've Read This Far...
If you've read this far, clearly something about our school resonates for you. You feel it in your spirit.
You can be the magical soul you want to be. Art and stories can help you get there - yes, even the spooky ones.
Join us at Carterhaugh - you won't regret it.