Please Note:

This course is being offered as part of our 5 Weeks of Halloween celebration and is NOT live. It is entirely self study and there is no Facebook group - hence the big discount!! Please disregard any wording that indicates a live event.
A haunted virtual literary tour
for the month of Halloween!

You're lost in the halls of a forgotten castle. Your steps leave prints in the dust, marking your progress as faithfully as fallen snow. As you climb from the dungeons to the highest tower, you hear muffled footsteps at your heels, but whenever you turn back, there are only mirrors and shadows behind you.

You're investigating a house that is anything but empty. It's almost too full - of strangers, intimates, and worst of all, yourself. The longer you stay, the more at home you feel, though sometimes you worry that you know this house too well. Or perhaps, the house knows you too well. You don't think you'll ever leave.

You came to the forest to see the oaks, but as you walk deeper, you see briar thickets so dense they block the light and your path. You look for a way around them, only to realize they encircle something, holding the secret close to their heart. When you try to push through them, you realize they're sharp as knives.

You wander through the labyrinth of city streets. The tall windows of the library glint at you from above, and conversation and laughter spill from the open doors of coffee shops and pubs. But the light falls differently today, and the laughter has a sharp edge of panic. Every face you pass is a stranger who could be anyone… anything.

Your home amongst the stars just might be cursed. You pull down the industrial shutters to block out the heat of foreign suns and ward yourself against your pale neighbors who thirst for blood and marrow. When you leave your lab at the end of the day to visit the ossuary, you realize what you interred is walking…

What makes a story Gothic? 

A big part of the Gothic is where the story happens. The Gothic is strongly rooted in place, the rooms and forests and streets where the plot unfolds. You just know when you're in a Gothic space. You feel it in the burgundy velvet curtains, the creaking stairs, the tangle of abandoned books and cables.

What makes a place Gothic? A delicate cocktail of folklore and fear. What if the folkloric past came back to haunt the present?

This can happen almost anywhere, from crumbling castles to the halls of a spaceship.

In Gothic Realms, we'll explore all kinds of Gothic spaces - castles, haunted houses, forests, cities, and even outer space (yes, that's 5 modules this time!) Think of it as a haunted virtual literary tour for the month of Halloween. And on this exploration, we'll uncover why these places - and these stories - matter and why they continue to entice us, hundreds of years after the first Gothic stories were written. 

Also, we are complete nerds about the Gothic. We love it more than we can say (our bookcases speak for themselves), and we both specialized in the Gothic while earning ours PhDs. 

We'll be real with you: it's fall, it's been a long couple of years, and we want to teach this thing that makes us ridiculously happy.


The Gates of Carterhaugh Are Open: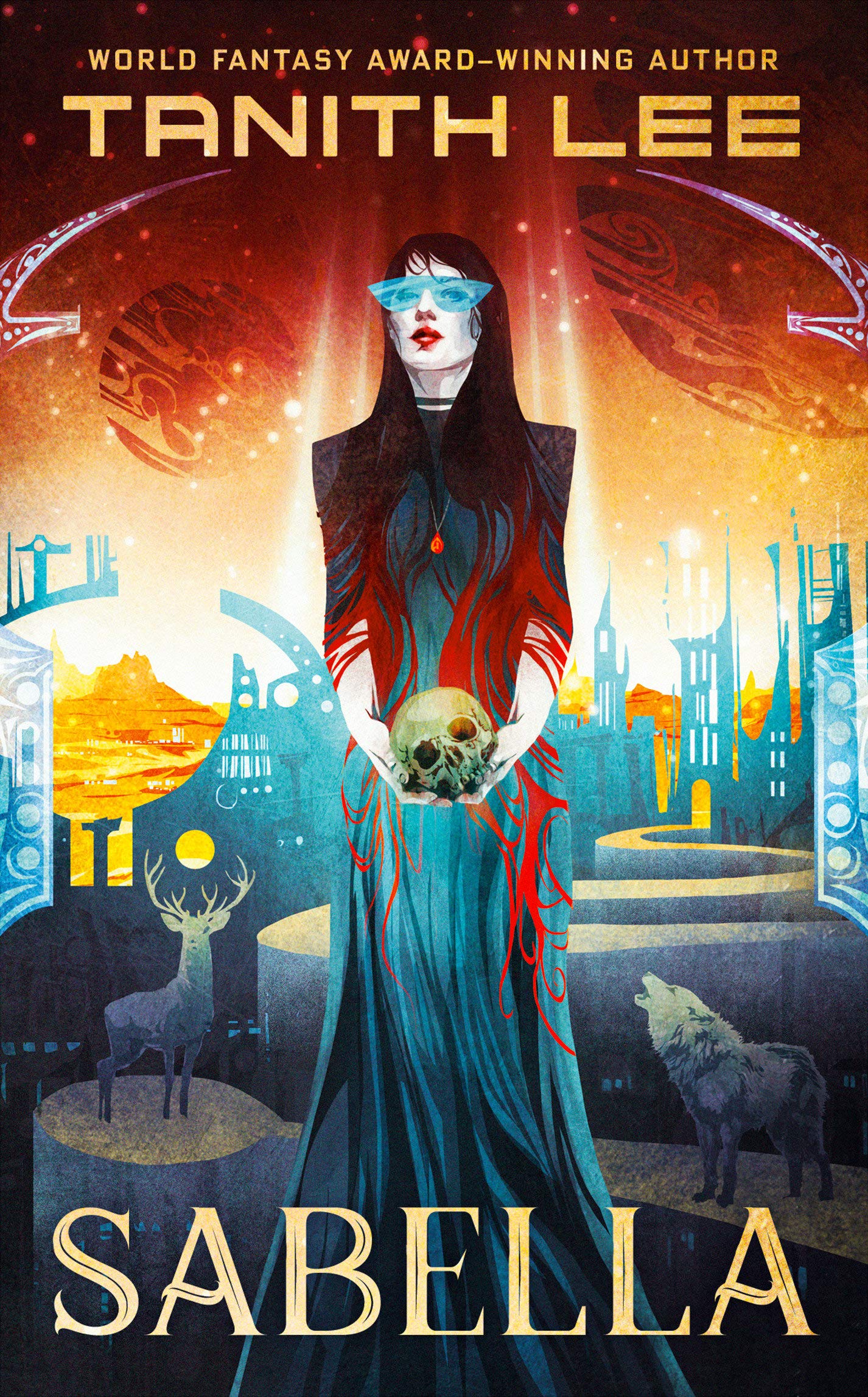 Please Note:

In order to fully participate in Week Five, you will need to purchase or borrow a copy of Sabella by Tanith Lee!

Our Modules:
Each week of the course will feature a deep dive into one of these FIVE topics
(that's right, we're so excited about this one that we're doing an additional full week of lessons!)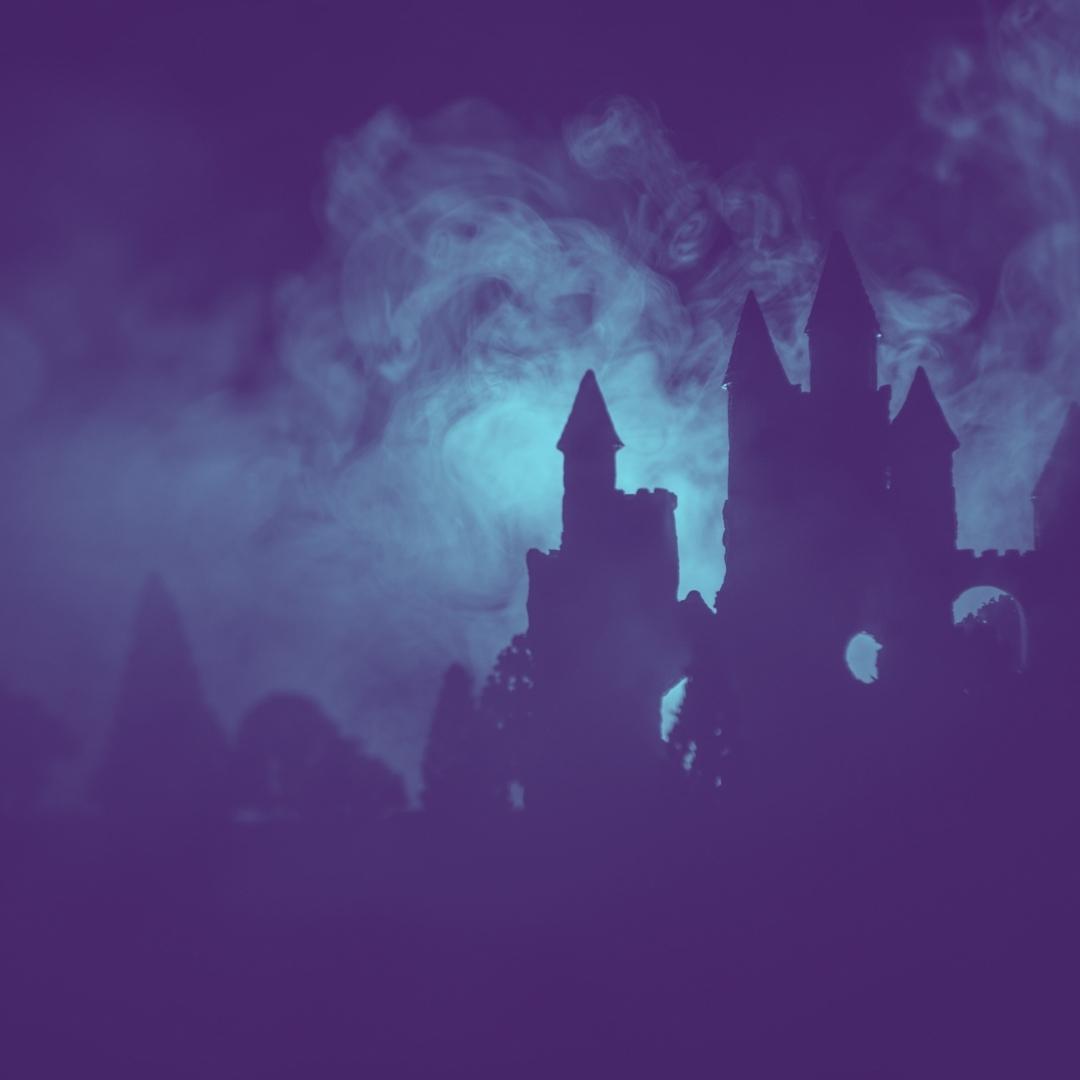 The Castle

One of the earliest set pieces of Gothic literature is the creepy, once resplendent castle that is falling into ruin. The castle trope continues to this day, and in this module, we'll talk about how castles became the foundation the Gothic was built on.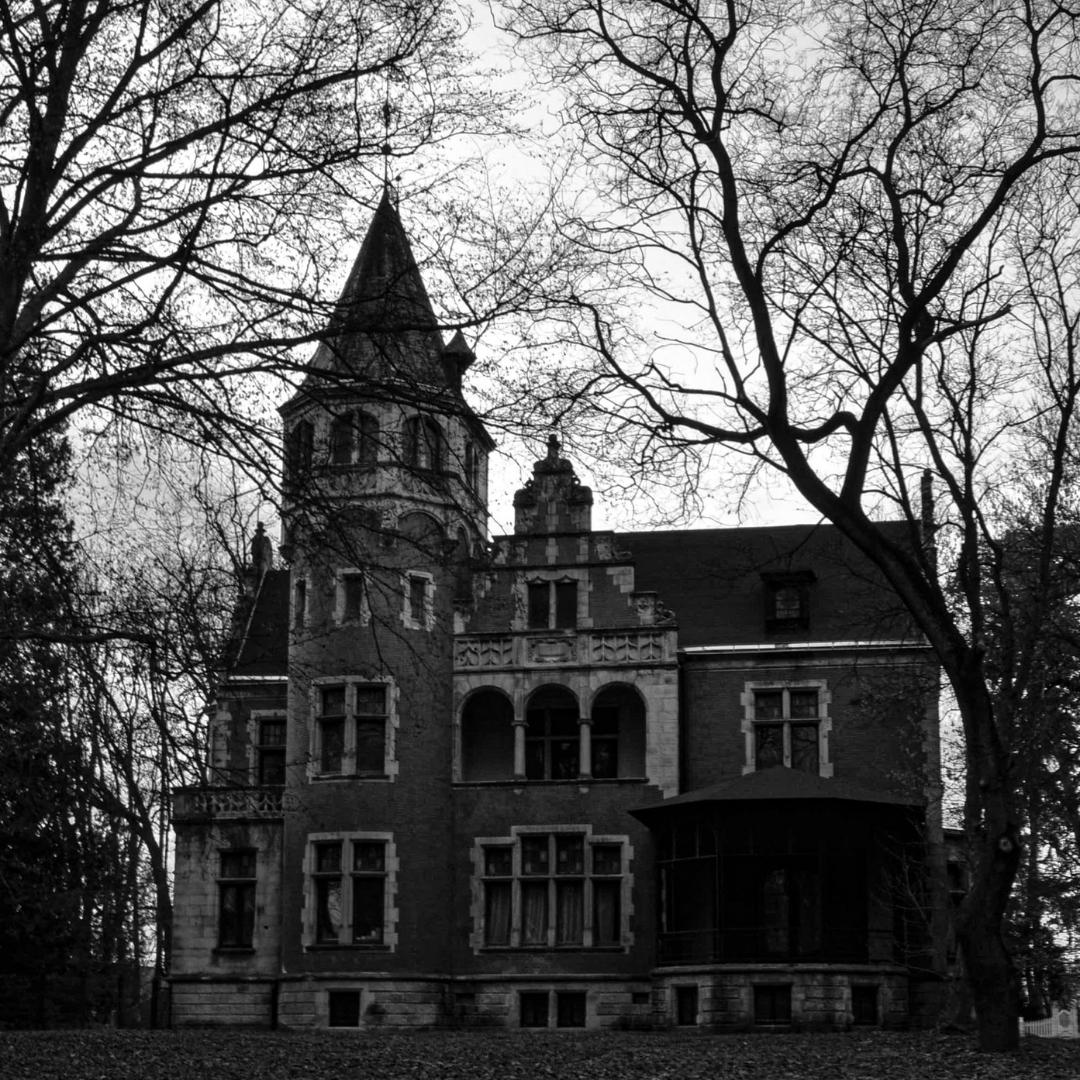 The Haunted House

Haunted houses are perfect fits for the Gothic because they are at once familiar and strange. Houses are supposed to be comfortable, lived-in, home…but what happens when this safe space becomes sinister?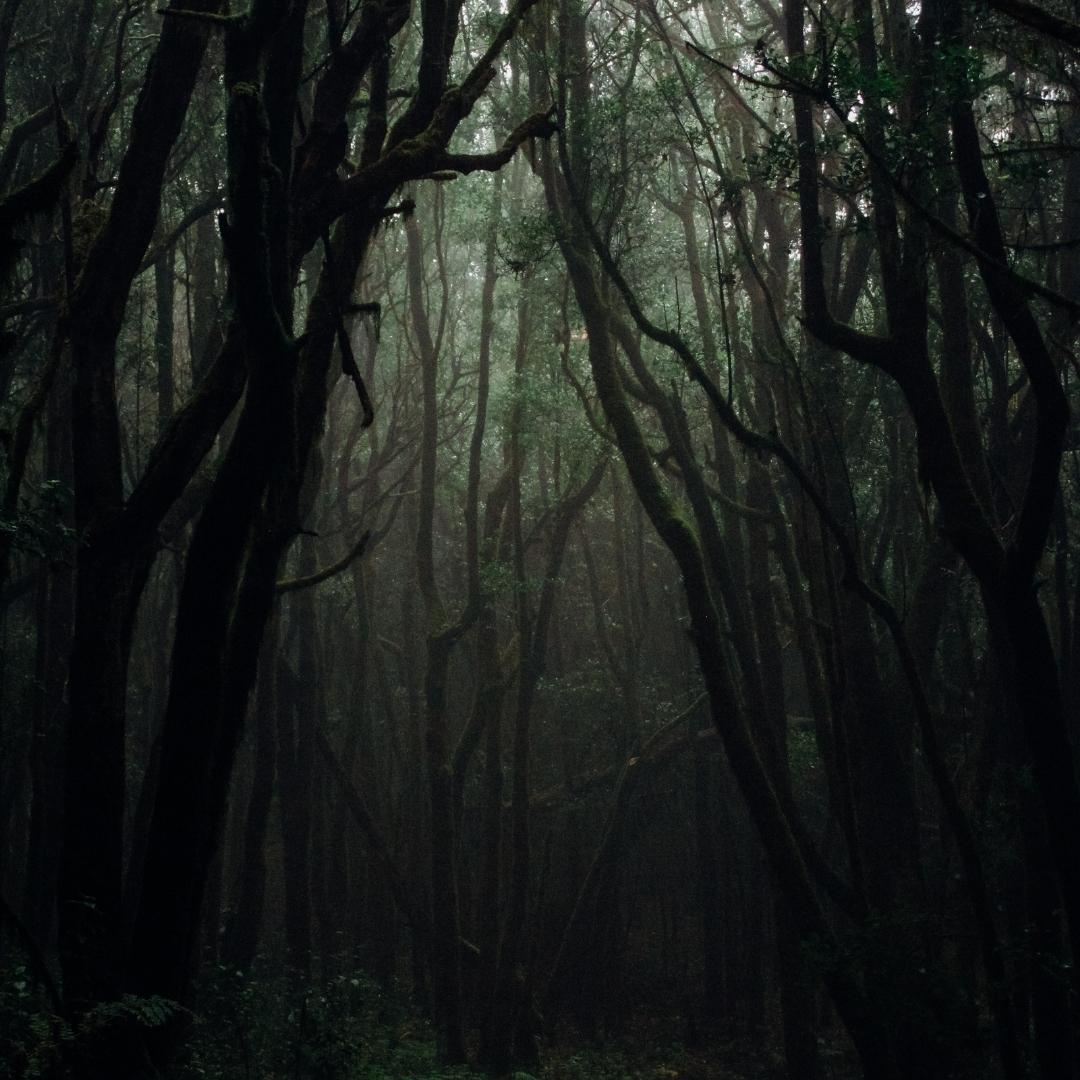 The Forest

Forests represent a power beyond the human, a power that we don't know how to resist. When we tamper with the forest, the Gothic natural world will come for you, whether that's through the ground or even through the internet.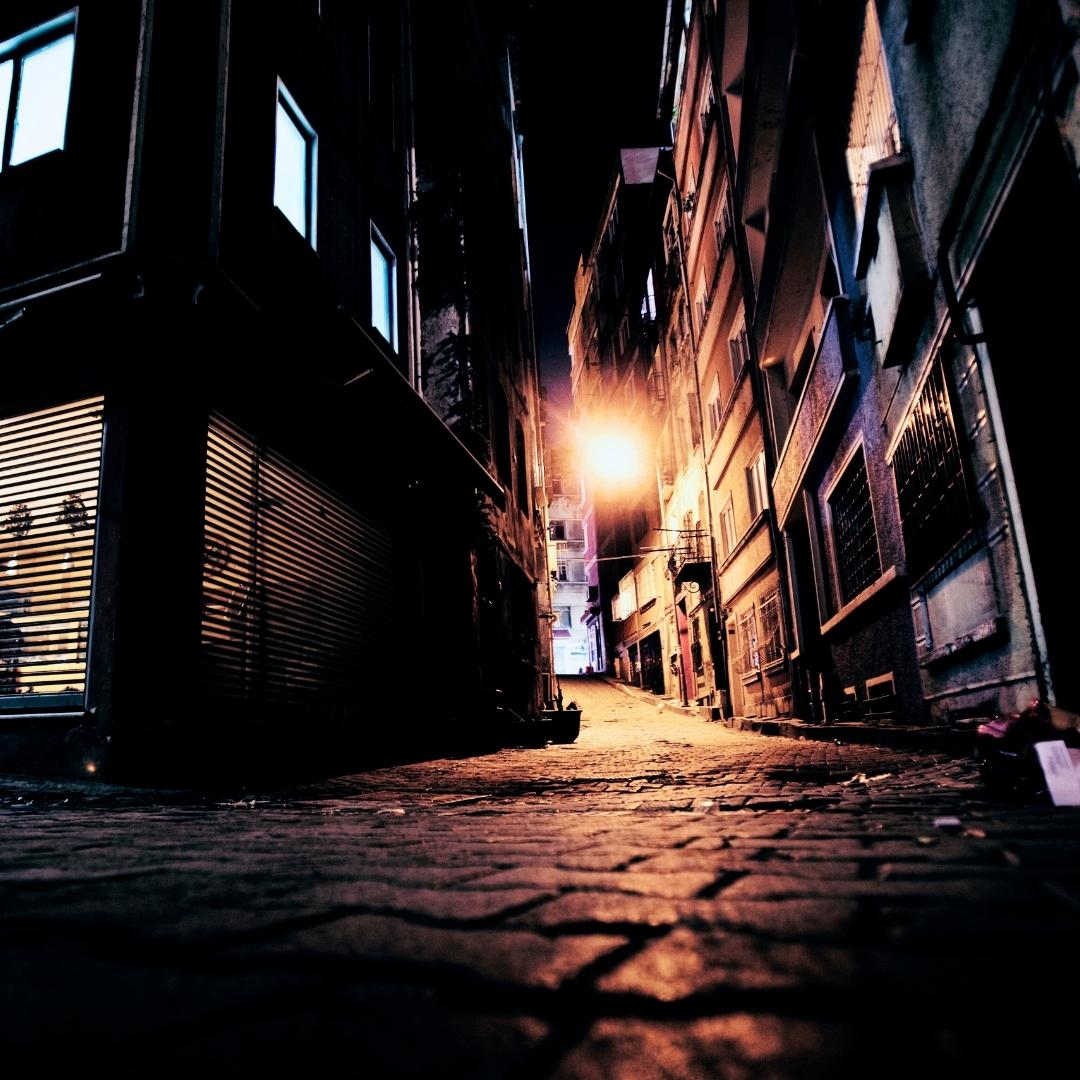 The City

Cities are the ultimate human place creation, but they're not just utilitarian spaces that hold lots of people. They're also repositories for our deepest fears, whether that's the ghosts of our own past or monsters from abroad.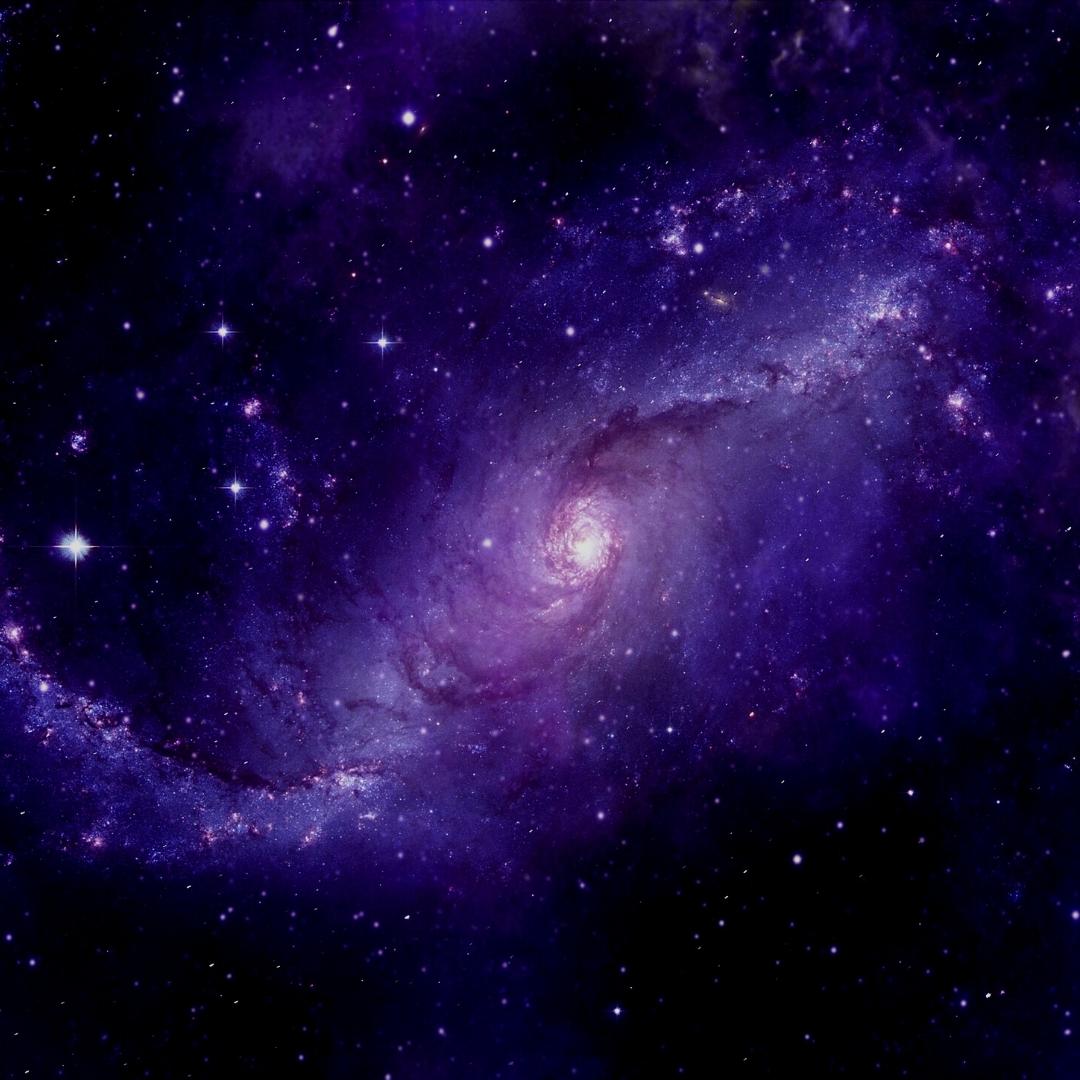 Space

Yes. Outerspace. Seriously, some of the best Gothic stories are set on other planets, spaceships, and fantastical floating worlds that are, on the most basic level, Gothic space stations. This week, we'll explain why this happens and why it works so well!

Here's What's Included
Five video lectures with us! Our lectures and discussions are college-level… but definitely not snooze fests!


All course readings as PDFs and/or Links (Minus One!) - We always try to include ways to access the stories that star in our lectures, and we choose our stories with care. Some will be familiar and some will likely be wholly new to you, but they are all worth examining. Prepare to be fascinated and delighted with tales from all over the world in this CUSTOM collection made specifically for this course!
NOTE: You do have to purchase or borrow the novella Sabella by Tanith Lee to fully participate in Week Five!


Discussion questions for learning and self-discovery - These questions will help guide your reflections and determine how the folklore we discuss applies to your own journey and can help you achieve the results you're looking for.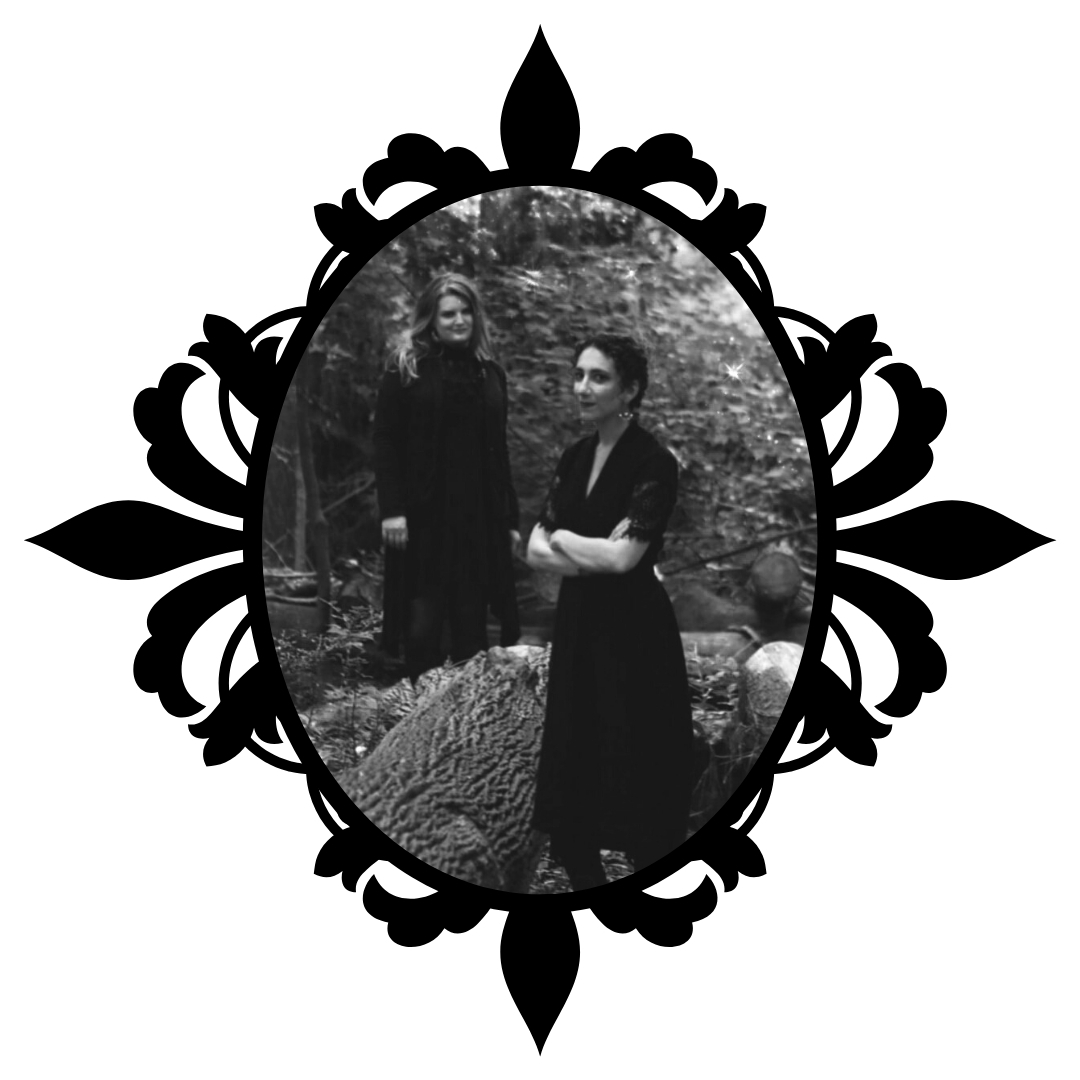 Your Teachers
We, Dr. Sara Cleto and Dr. Brittany Warman, are award-winning folklorists, teachers, and writers with a combined 26 years in higher education and over three dozen publications. Together, we founded The Carterhaugh School of Folklore and the Fantastic, teaching creative souls how to re-enchant their lives through folklore and fairy tales. In 2019, Carterhaugh won the Dorothy Howard Award from the American Folklore Society.
When we aren't teaching at Carterhaugh, we're scholars, writers and best friends who have published peer-reviewed articles, appeared on podcasts, sold stories and poems, written book introductions and encyclopedia entries, and written for magazines and blogs. (We've also been known to crush "Total Eclipse of the Heart" at karaoke.) We're regular writers for Enchanted Living Magazine, and we also deliver sold-out lectures at venues like the Smithsonian, the Library of Congress, the Profs & Pints series, the Maryland Renaissance Festival, the Contemporary American Theater Festival, and FaerieCon.
We love teaching. Our classes reflect the joy we get out of the strange and delightful world of folklore, so expect lots of gifs and terrible puns in our lectures. We'll occasionally make horrible faces at each other and laugh like drunken pixies… and we want you to join us!
Curious to see what our videos are like?
Check out this short clip from the first week of our course "Rapunzel's Circle I"!
[The audio/video quality is a little wonky - to get this clip onto this page, Brittany resorted to some very creative tech magic. You can expect clearer sound in our live lectures. In this clip, you can see us responding to our students in real-time. We're reading from the live chat that happens alongside each live video!]
FAQ
"Um, what exactly IS Carterhaugh?"

 - The Carterhaugh School of Folklore and the Fantastic is an award-winning online school dedicated to classes on fairy tales, folklore, and all things fantastic. It was created by Sara and Brittany in 2016 as a place for those who dreamed of elven battles while studying economics, those who have always sworn they could see ghosts, and those who longed for a school of magic to send them an unexpected acceptance letter. We aim to use our knowledge and passion for these subjects to share their wonder, solidify their importance in society, and spread a bit of magic into the world. Want to know more? 

Check out our "About" page by clicking here!
"When will I hear from you/get access to the first lesson?"

 - You will get access to everything right away!
"I'm just a folklore fan. I don't want to ruin my enjoyment with a bunch of academic stuff."

 - We are the last people in the WORLD who would ruin your enjoyment of folklore and literature!! Believe us, we're just as passionate about the beauty and wonder of these tales, and we know that part of that wonder lies in their mystery. We will never tell you what a tale "means." These tales are meant to be explored, meant to inspire personal meaning. We'll give you folkloric history, and how the tales have been interpreted in the past, and add a twist of Gothic flavor, but we'll never tell you what you "have to" believe about any folkloric story and we're CERTAINLY not the kind of professors who are gleeful about "ruining" folklore for people!
"Guys, I love this, but money is SO tight right now…."

 - We understand this feel so hard. Money is tight for so many. This is why we've made this 5 (yes, 5!) module course as affordable as possible AND packed in all the enchantment, gothic glamour, stories, and community you crave right now. Our school is an investment, and it's one that you deserve - we know our community and the magic we make together is worth it, and we would love for you to join us.
As always, if you have additional questions at any time, don't hesitate to get in touch with us at [email protected]!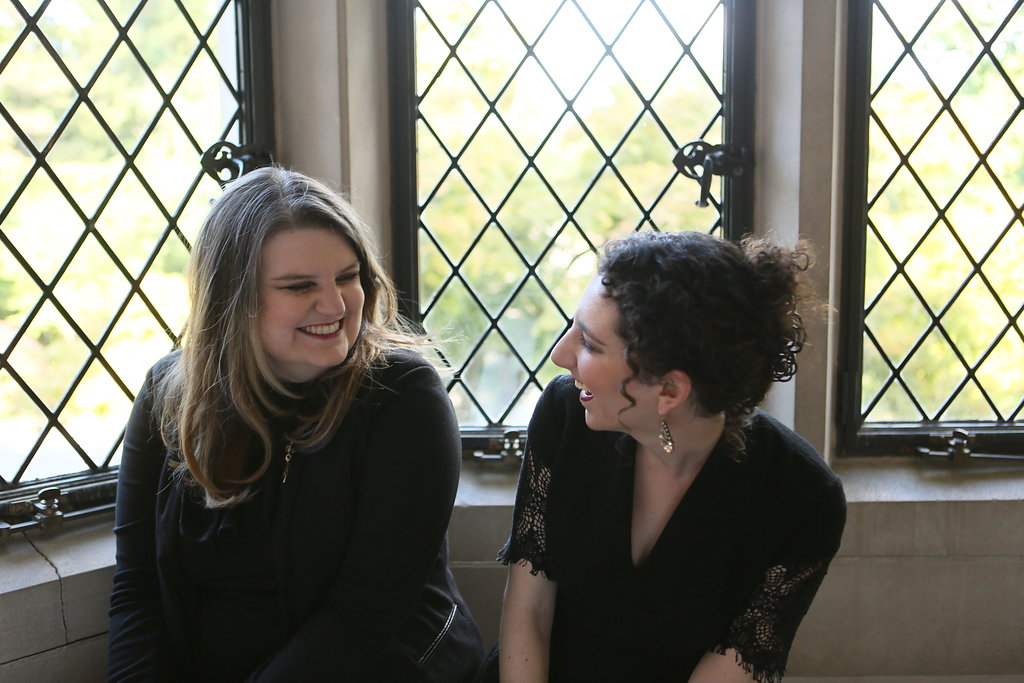 Okay, time for some real talk
Our community - the students and friends and magic seekers that have found their way into our courses - have been the biggest surprise and the best part of Carterhaugh. It's not something we anticipated, but it's not an exaggeration to say that it's why we're still here, teaching courses online in a job that's better than anything we could have imagined. It's because of YOU.
If you want connection, if you want to hang out and learn in a low-key way with other wonderful people, this community is for you. If you love fairy tales, and you're looking for others who are enthusiastic, creative, imaginative, and kind, welcome home. 
Carterhaugh grew from our love of fairy tales and our own friendship with each other. Carterhaugh is still here and thriving because of the what came after: our community.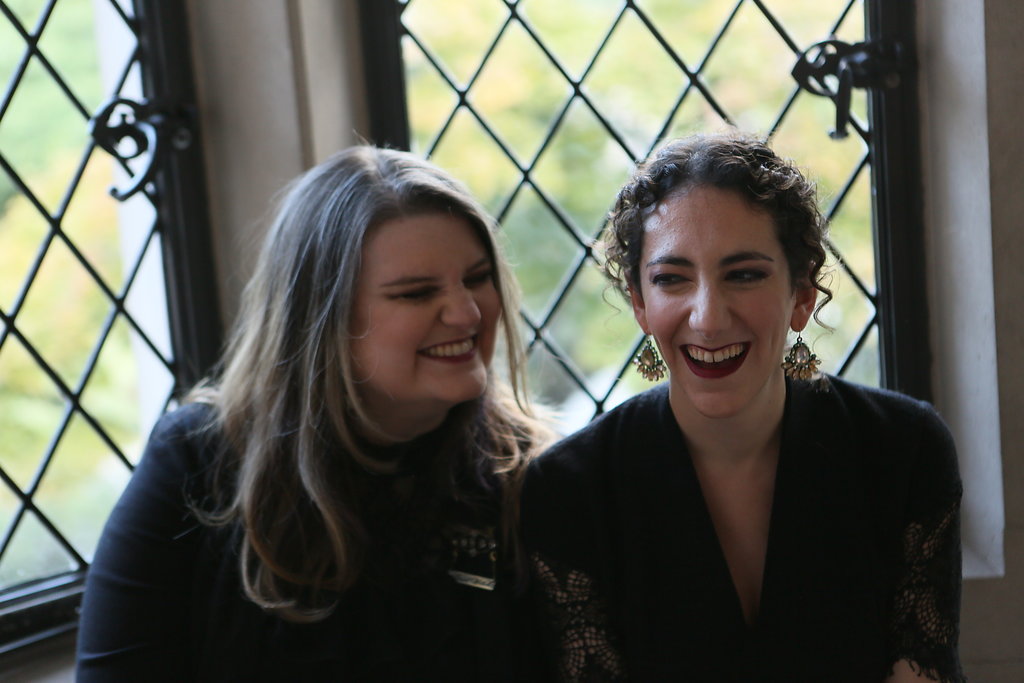 Also?
We are feminists and disability scholars who support the LGBTQ+ community and believe that Black lives matter.
Period.

The gates of Carterhaugh are open...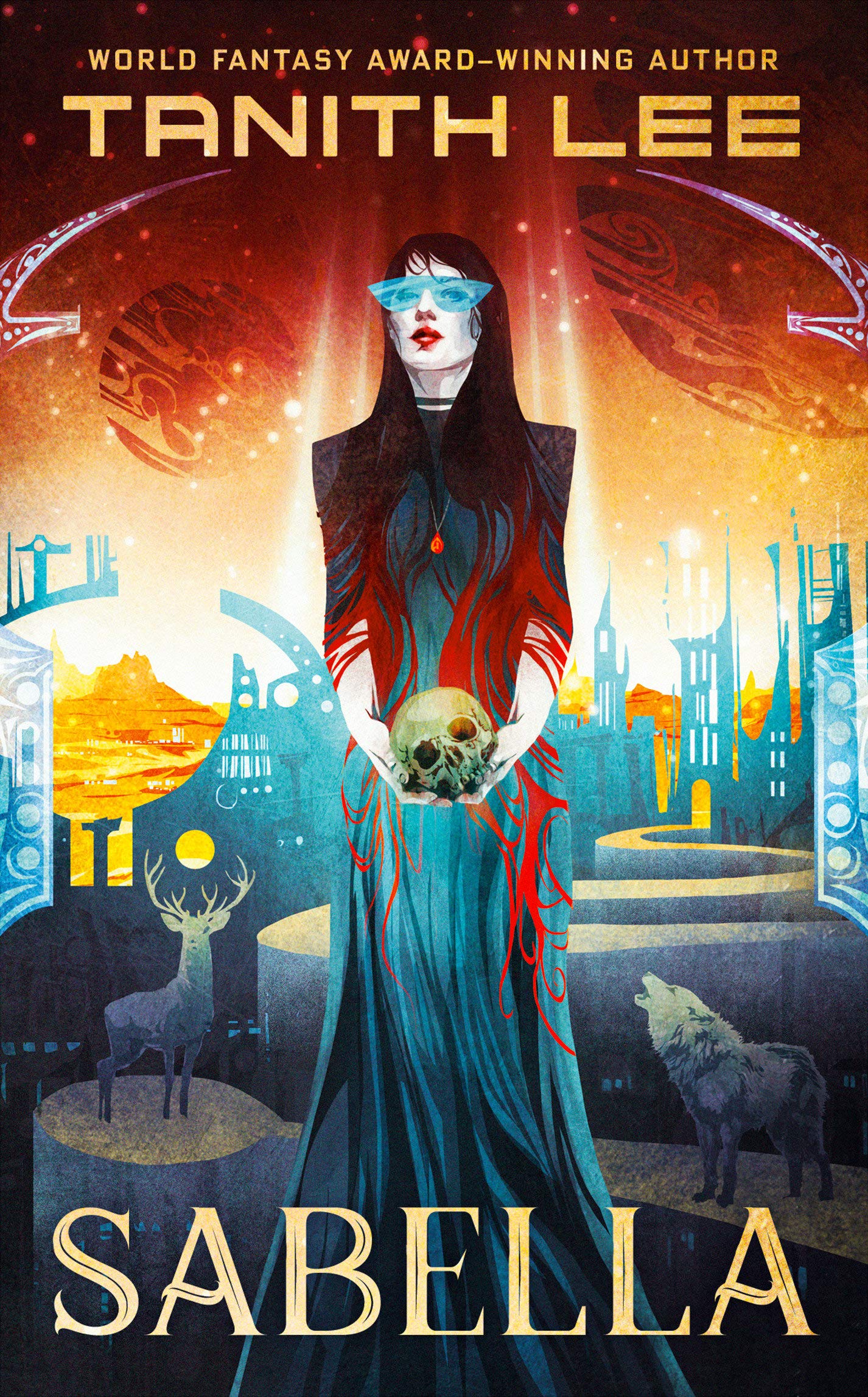 Please Note:

In order to fully participate in Week Five, you will need to purchase or borrow a copy of Sabella by Tanith Lee!

If You've Read This Far...
If you've read this far, clearly something about our school resonates for you. You feel it in your spirit.
You can be the magical soul you want to be. Art and stories can help you get there - yes, even the spooky ones.
Join us at Carterhaugh - you won't regret it.